When you are in charge of a team of employees or a whole company, the wellness of your workforce is a determining factor of your success. A great way to maximize the wellness of your employees is to implement a wellness program for them. We will define wellness programs and explain why your company needs to prioritize the well-being of employees. Then, we will explore the benefits of some popular wellness programs.
Once you know what they are, we can look at how to choose the right wellness programs, with your employees and available resources in mind. Remember to ask for employee feedback and listen to their input. Mental health is a key concern in the workplace and supporting employees properly leads to better staff retention. Let's unpack all of this in more detail.
Defining a Wellness Program
>
A wellness program is a program that is implemented by an organization with the goal of improving the overall health, happiness, and productivity of its employees. These programs will achieve this by supporting the workforce emotionally and encouraging healthy behaviors. Some wellness programs will focus on employee collaboration and team building, while others may center around healthy eating and exercise or enjoyment and positivity at work. 
There are endless possibilities in terms of what your employee wellness program might look like, so talk to other managers or business owners for ideas. Some great examples from Workhuman include yoga, massage therapy, the egg drop challenge, a nutrition challenge, and a trivia challenge. We will explore each of these in more detail below, but note that there are many more excellent ways to prioritize employee wellness in the workplace. You just need to find the one that best suits your team.
Why Your Company Needs to Focus on Wellness
There is a lot to think about when you manage a team or run a business. You want to maximize efficiency and productivity, increase sales and create a company culture that reflects your mission. But all of this is only possible when you have a team of employees who are committed to the company, feel supported, and work passionately to achieve your vision. In order to attain this, you need to work on employee wellness.
When companies suffer from reduced productivity, negativity in the workplace, and a disengaged workforce, a common cause of these issues is a lack of wellness among the employees. Team members who are exhausted, stressed, overwhelmed, unenthusiastic, or unwilling to work with others will slow your company down and create an unpleasant working environment for everyone. The last thing you want is employees suffering burnout or losing interest in your company and its mission.
To prevent these unfortunate eventualities and keep employees happy, healthy, enthusiastic, and positive, you need to focus on wellness. This is where wellness programs and their wide array of benefits come into play.
Wellness Programs and their Benefits
Now, let's explore some of the more common and popular wellness programs implemented in the workplace and detail their key benefits. Remember, a wellness program does not have to be extremely costly, complex, or scientific. Simple relaxation methods and team-building exercises can make all of the difference in terms of employee wellness and morale in the workplace.
Yoga 
pan style="font-weight: 400;">One of the best ways to focus on employee wellness is by implementing a program that focuses on both the mind and body. When you give your employees space and time to prioritize their mental and physical well-being, you will see significant improvements in the overall mood in the office, as well as increased productivity. Yoga is an excellent way to de-stress, unwind, ground yourself, and build bodily strength.
So, consider starting a yoga program at your place of work and encouraging employees to take advantage of both the physical benefits but also of the meditation and breathing exercises that come with it.
Massage Therapy 
an style="font-weight: 400;">Another great option for employee wellness with a focus on de-stressing and physical health benefits is providing opportunities for employees to get massage therapy. You can offer coupons to your workforce so they can attend a local spa and receive massage treatments to help them relax, loosen their knots and enjoy stillness for an hour or two.
Your employees will come back to work rejuvenated, refreshed, and relaxed. This is a win-win for the company and the individuals who need to take this vital time out.
The Egg Drop Challenge
n style="font-weight: 400;">Moving away from the rest and relaxation options, you can also implement fun, collaborative, and exciting wellness programs at work that encourage teamwork and positivity. The egg drop challenge is a hilarious and fun way to get your employees working together and exploring their creativity.
The idea is that employees, in pairs or teams, are given 20 minutes to create a carrier for an egg that will protect it from breaking when dropped from a window. The carrier can be made from anything in the office employees can find. The challenge itself is trivial but the goal is to collaborate, have fun and loosen up. This is also a great opportunity to pair up employees who do not normally work together to foster new relationships in the workplace.
A Nutrition Challenge
n style="font-weight: 400;">If your focus is on encouraging healthy and balanced eating among your employees, you might want to try a company-wide nutrition challenge. Start by hiring a nutrition expert to come into the workplace and lead a seminar on the importance of eating healthily and how best to implement healthy eating habits into our lives. You can also help employees by providing more nutritional foods at work, such as in the vending machines or cafeteria.
Then, you can suggest that all employees try to eat more healthily on a daily basis. Make it more fun by offering a reward, such as a gift voucher, to the employee with the most creative healthy snack every week. If your team tends to snack on unhealthy foods and seems sluggish as a result, this could be a great option for you. Remember that the right nutrients boost cognitive function, energy levels, and mood, so a nutrition challenge could lead to a brighter and chipper workforce.
A Trivia Challenge
n style="font-weight: 400;">Finally, a great option, if you have remote workers, is to incorporate a trivia challenge into your video chats to keep employees engaged and included even when they are not physically present. Having a weekly or monthly quiz is a fun way to make employees excited for their work calls and keep them feeling like part of the team. 
You can find quizzes online or ask remote workers to come up with questions to ask one another. This can be a very uplifting and humorous addition to any corporate meeting online.
Choosing the Right Wellness Program for Your Employees
style="font-weight: 400;">Now that you have a much deeper understanding of what employee wellness programs are and what they might look like, we can dive into choosing the right programs for your workforce. As you can see, there are many ways to go in terms of wellness programs and each option has its own list of benefits.
So, you will need to consider the resources and space you have available for wellness programs, as well as your employees' wants and needs and your company's mission. These considerations will help you to choose the perfect program for your organization.
Available Space and Resources
le="font-weight: 400;">A key consideration in terms of choosing a wellness program is how much space, time, and money you can put into the program. This will narrow down your options. For instance, if you would love to focus on your employees' relaxation and stress management, you might be considering yoga or massage therapy. 
Yoga in the workplace requires a large open space, so this might restrict you if your workplace does not have a room available. Then, you can think about the cost of renting a yoga space or providing coupons for yoga classes versus the cost of gifting massage tokens. 
As you can see, the resources you have available will help you to decide which program to choose. But this should not be the only consideration.
Your Employees' Wants and Needs
font-weight: 400;">When it comes to assessing your
employees' well-being
, you will need to consider their physical wellness, as well as their career, financial, and social well-being. Moreover, their community well-being and emotional state will play a role in their overall wellness. When you consider all of these factors, is there an obvious area where they need support? This will help you to determine what kind of wellness program will suit them the most.
Of course, this is a great time to actually ask your employees what kind of wellness program they would like to experience. They know best what they are lacking and want to feel. So, make sure to take their thoughts and feelings into consideration when choosing which wellness program to implement. 
The Company's Mission
weight: 400;">Finally, think about the company's culture and mission. What is the overarching goal of the organization? Whatever products or services you provide will have a purpose in people's lives. What is it? Moreover, your company might be associated with a social or ecological movement. 
If there are wellness programs that reflect your company's mission and values, these might be a great place to start. This will solidify for your employees and the public what your company prioritizes.
Gather and Use Employee Feedback
00;">Before and after implementing a wellness program in the workplace, you should ask your employees what they think of the initiative. Give employees the chance to address this question publicly and privately, so they can open up a dialogue or submit anonymous suggestions, whichever they prefer. This is the best way to ensure all voices are heard by you.
Make sure to actually take into account the opinions you get back from your employees. While you might be attached to one idea, there may be an overwhelming demand for another one. Listen to your workers and make sure they feel valued and heard.
Mental Health and the Workplace
00;">The mental well-being of employees is absolutely crucial to the success of a company. Moreover, as an ethical business, it is something you should strive for regardless of the financial benefits of having a determined and happy workforce. 
It is very common in corporate, high-pressure environments for employees to feel stressed, anxious, depressed, or exhausted. You can combat this by putting your employees at the heart of your decision-making, prioritizing wellness programs, and ensuring that their voices are heard. 
Be a driving force for positive change and make sure mental health is a key concern in your company. When you look after your employees, you will notice a significant improvement in terms of productivity and employee retention.
>

Employee Wellness and Employee Retention
;">There are a huge number of benefits to prioritizing employee wellness, some of which are advantageous to the workforce and some of which are great for the company. Remember that when you make your workers feel valued, supported, and safe at work, they are more likely to experience job satisfaction and stay with your company.
This means you can develop a core team of hardworking, loyal, and positive workers to help you thrive as a business. Moreover, reducing staff turnover also saves you money and time in hiring and training new employees. Employee retention is a win for you and your dedicated and happy workers.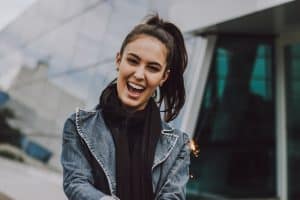 To conclude, a wellness program is a company initiative that is implemented to increase the overall well-being and morale of the workforce. These programs aim to improve the health, happiness, and productivity of employees by supporting them and encouraging collaboration, enjoyment, and positivity at work. There are many kinds of wellness programs, such as yoga and trivia challenges, and each has its own benefits.
To choose which wellness programs you want to implement at work, consider the resources you have available, what your employees want and need, and how this fits with your company mission. Do not forget to use employee feedback and prioritize good mental health at work. Keep all of this in mind and you will find that your staff turnover is significantly lower!