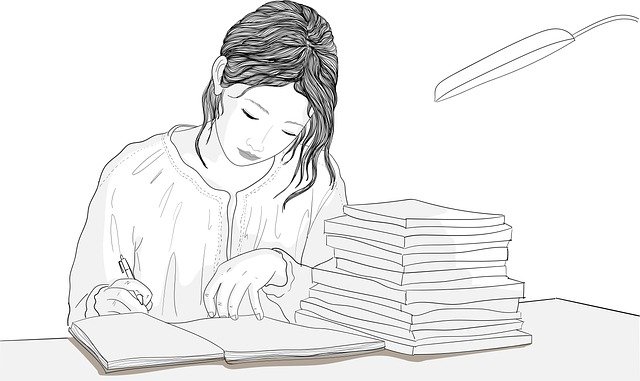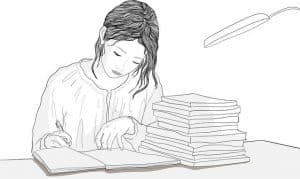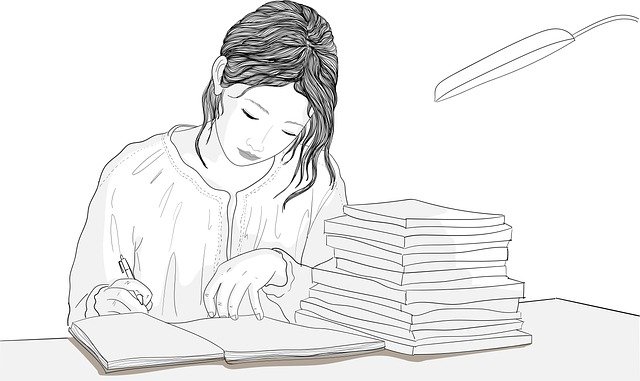 The pressure on students to do well in the National Eligibility Entrance Exam (NEET) is always very high. This has to be very obvious as NEET is India's toughest and most competitive medical entrance examination for undergraduate courses. Chemistry is a logical subject considered to be the most scoring from the two others which are Physics and Biology.NEET Chemistry generally ranges between easy to moderate on the difficulty scale. A systematic approach with proper planning is very important to do well in NEET Chemistry.
About NEET Chemistry
The whole NEET Chemistry syllabus is divided into three sections: Physical, Organic, and Inorganic Chemistry. 

The total number of Questions asked is 45

The total marks allotted for NEET Chemistry is 180 marks

The total number of chapters that come for NEET Chemistry is 29

The total time allotted for the NEET Chemistry exam is three hours

Marks distribution among the three sections are almost the same with slight changes in the percentages
Important topics under the three sections for NEET Chemistry
Organic chemistry-

Biomolecules, Basic principles of Organic Chemistry, Amines, Polymers, Hydrocarbon, and their substitutes

Inorganic Chemistry

– P, S, and D Block elements, Coordinate compounds, States of matter and solutions, Hydrogen, Periodicity, Chemical Bonding, and molecular structure

Physical Chemistry

– Atomic Structure, mole concept and Stoichiometry, Equilibrium, Surface Chemistry, Chemical Kinetics, and Nuclear Chemistry, Redox Reaction and electrochemistry, Thermodynamics
How to prepare for different sections of NEET Chemistry
NEET Organic Chemistry– Aspirants are advised to gain a good understanding of the equations and formulas of various compounds that constitute reagents, act as a catalyzing agent or subtract as a reagent in a reaction rather than memorizing them. Start your preparation from the basic concepts present in the Class 11 and 12 Chemistry NCERT textbook. Having a good hold over chapters of physics such as Kinetics, Equilibrium will surely help you to understand Organic Chemistry in a better and easier way.
NEET Inorganic Chemistry-Questions asked from this section are mostly theory-based and to the point which does not take much time for one to complete. It is also considered the easiest section. Numericals and formula-based questions are generally not asked from the Inorganic Chemistry section. This section demands conceptual clarity hence reading every line of the chapter will prove to be helpful. Prepare notes, mnemonic, mapping, flowcharts to remember the reactions easily. Make a target every day of at least solving twenty questions.
NEET Physical Chemistry– This section is considered to be the toughest and requires exhaustive practice as it mostly contains numerical problems and formula-based questions. In case you don't have a clear concept of formulas you will lose marks. The probability of getting theory-based questions from this section is quite less. So one needs to practice numerical regularly to score well in this section. Practice the inert questions given in the chapter.
Tips to prepare for the NEET Chemistry exam
Refer to good books and NCERTs
NCERT is the primary source of starting your preparation when it comes to NEET Chemistry as a majority of the questions are framed from it. They help in creating the base foundation. Aspirants should be familiar with every topic included in the syllabus and practice all the questions and numerical given to develop a firm conceptual insight. Besides, NCERT candidates can also refer to the other renowned reference books present in the market that will refine their NEET Chemistry preparation. The language used in the Chemistry NCERT Textbook is simple to understand.
Reflect more on the important topics
Aspirants preparing for NEET Chemistry should have proper knowledge about the important topics mentioned in their syllabus to start their preparation. The NEET Chemistry syllabus is very vast, and therefore, highlighting the important topics or chapters that carry more marks weightage in the examination will help aspirants to prepare accordingly. One can also go through some basic concepts of Chemistry important questions for NEET based on the analysis of previous year's question papers. Important topics of NEET section-wise have been listed above.
Take Online Mock tests as many possible
To get familiar with the real day exam scenario and improve their speed of solving tough questions, aspirants must solve as many mock tests as possible online to be able to manage the allotted time. Taking up mock tests will help aspirants with bringing more accuracy in their work and they will be best to judge themselves. This will also improve their level of confidence.
Revision is important
The more formula and reactions you learn the more you tend to forget. Revision is the only way to help prevent this from happening. Schedule revisions after completion of each topic you have dealt with. The revision will make your memorization better. The notes you revise can aid in your last-minute preparation helping you to improve your score.
Use Flashcards wherever possible 
Flashcards are something that does work. They are very useful for learning chemistry. Chemistry is a subject filled with scientific symbols, reactions, equations, formulas, and vocabulary that must be interpreted correctly. Flashcards will prove effective for organizing and studying these symbols, formulas, and reactions – including the IUPAC nomenclature of organic chemistry and also the name of elements listed in the periodic table. Once you get familiar with the usage of flashcards you will find memorization to be easier.
Try to study in groups
A well-organized study group is a great way to learn and tackle challenging subjects like chemistry. Studying in groups will allow students to share their insights, exchange ideas, help solve difficult concepts with one another, teach anything new that they have learned, share important notes, study, and cover more study material for NEET Chemistry. 
Solve the previous year chemistry papers of NEET 
After solving all the questions from the NCERT Chemistry textbook exercise and Exemplar attempt previous year chemistry papers of NEET as well as that of JIPMER, and AIIMS.Practicing as many papers you can provide you will have a stronghold over the topic. Thereby helping you in your preparation and exam. You can also go for solving the NEET Chemistry test series available on the market.
Important Things To Avoid While Preparing for the NEET Chemistry exam
 Candidates will face a ton of distractions in their surroundings and try to stay away from them, it is also extremely important to know about the things that you should avoid while doing your preparation
Try not to learn NEET Chemistry from multiple resources- A lot of study material will land you in a confusing situation.

Do not set limitations in the theory part: To get a stronghold of the subject, you need to practice as many questions as you can.

Don't straight away move into solving the previous years' chemistry questions
Follow the above-listed strategies and stay motivated. You shall surely succeed.