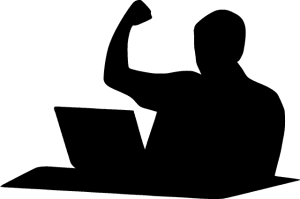 The technology industry is one of the most critical industries in the world that is not formally regulated by authority. You cannot practice medicine, law, accounting without proper license in most countries across the world; this has created a level playing field for those who work in these professions.
It also builds trust between professionals and the public. Information technology is a highly skilled industry that continues to both in importance and skill, yet it has no standardized baseline for what should be expected of professionals that make up that field. IT certifications fill the gap between what the governments have failed to regulate and what is expected of IT professionals.
Here are some of the reasons why you should become a certified IT professional;
1) Getting Hired
Having an IT certification can give an advantage when the hiring panel looks at your resume. IT jobs are usually competitive and having a certification from a recognized IT company can give a significant advantage over other job seekers who lack any certification. In fact, a certification is usually a qualifier for most technical jobs. If you want a highly paying job then you can hone your IT skills at ITProTV.
2) Job Retention
Companies may not always be doing great in the market. Sometimes they have to cut on costs to avoid going bankrupt. The companies may decide to lay off its workers and retain a small number that they can work with through the tough times.
In such scenarios, the managers usually retain the most valuable employees. To become invaluable to your employer, you must have unique qualifications that will benefit the company. An IT certification is one of the ways to retain your job.
3) Promotions
If you want to have a high paying job in a company, then you have to learn new things. You have to spend money taking courses that will enhance the skills you possess currently. The only way to show that you have enhanced your skills is certification. An IT certificate can boost your chances of getting promoted compared colleagues that do not have certificates.
4) Professional Credibility
Earning a certification from a recognized institution can grant professional credibility. It will be even better if you have a series of certifications from the same institution. For example, no one can question a Cisco Certified Internetwork Expert(CCIE), Red Hat Certified Architect(RHCA) or a Microsoft Certified Solutions Expert (MCSE)?
Earning any of these certifications demonstrate your commitment to developing your profession. Most companies actively encourage their employees to take these certifications because they may even lead to promotions as well as raises.
Because professional credibility is important to people who build their career, you should consider enhancing your skills in various fields; you can hone your IT skills at ITProTV.
Conclusion
IT certification is a must have for a professional seeking to advance his career. Certifications give you an upper hand when applying for a promotion or even a job.  IT certifications can also enable you to interact with other professionals who even more qualified than you. IT certifications are becoming very important for a professional to remain relevant in the corporate world.