Are you searching for a magic trick to peak high on the search bars? Fret not; you've come to the right place.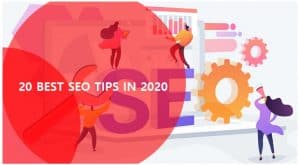 You think you have created a wonderful site and it is also generating some revenue, but the outcome isn't as great as you had expected. Here's the catch; you need to keep updating your SEO. 
With rapid and dynamic changes in Google algorithms, it is important that you stay abreast of the changes in the SEO world. After all, the smarter your SEO, the greater your website traffic. 
Here are our 20 best optimization tips to crawl high into the index ranking: 
Identify your keywords:

The first step of optimization is searching and selecting keywords. You want to make sure your keywords clearly identify your niche, and also garner traffic. Configure your keywords, search, and find their ranking, then choose the most suitable ones.  
Tip: If you're establishing a new business, using keywords with low difficulty level might help generate quicker leads. 
Understand search intents:

You need to know what you're showcasing the intentions of your target audience. People search for different reasons: to understand, to explore, to buy, etc. Use keywords related to your services according to the intent of your users. If you're selling something, but your keywords indicate something different, you lose traffic and risk getting in Google's bad books.  

Maintain well-written content: Don't write gibberish. Your content could essentially make or break your SEO. Know your viewers' intentions and keep content direct and smart. Don't try to overcomplicate it. Sectionalize your content, if possible. A simple, clear, and well-written content helps search engines identify and rank your business easily, and also keeps customers better hooked than a highly complex or confusing content. Remember, you do not want to lose the attention span! Also, you can always choose a professional SEO writer since SEO writing requires that the writer understand which search engines readers will use to find the content, he will understand how those search engines work, and what kind of content has the maximum chance of being found through that search engine.
Quality = Credibility:

Website that maintains excellent quality is always at a better position of generating greater traffic.  Google and another search engine also favor you if your business maintains constant quality. Original reviews and re-visits can play a vital role in climbing high on search engine results.

Make your content relatable:

Your content needs to be relatable and easy to grasp for your viewers. What could be more relatable than reality-based scenarios?  Use a simple, conversational tone. Include actual facts and figures, real-life stories, and make your users feel smart by being able to relate to it.
Choose a captivating title:

You don't want to lose your traffic or ranking and a captivating title is the smartest way of generating leads and claiming your position. A page title is what usually entices researchers to click on it. It is your first impression on viewers and also on search engines. You must know how to smartly infuse your keywords in the title. However, don't confuse algorithms with too many keywords. Overdoing anything ruins its essence. Hence, make sure you craft your meta titles cleverly. Remember, the ideal keyword length is 60 characters.   

Focus on meta description:

Meta description is a short summary of what your page is about. It is an attribute of HTML that appears beneath your title in SERP. While it may not directly affect ranking, using keywords in the Meta description can help you with the click-through rate. Keep your meta description precise and smart to gain your potential visitors' attention and provide them an insight into what they're looking for. 

Widen your search engine horizon:

There is a high chance you're optimizing for Google. However, there exists a world beyond Google, and you might benefit better from other search engines depending on your content. So do thorough research before tying yourself down to any search engine.  Most search engines use similar optimization techniques; try to optimize to keep others in mind as well.

Visual optimization:

Search engines display images and videos in the SERPs and you definitely don't want to miss out on this chance. Upload compressed and quick-to-download pictures with clear names to allow the search engines to identify and feature your visual content on SERP, helping you gain more viewers. Make sure you have an internet connection such as

Windstream Internet

that provides good download as well as upload speeds because you need good upload speeds to upload images quickly. Work smart, not hard!  

Stay aware of the competitors:

You know how they say keep your friends close, but enemies closer? Well, in this case, you should keep your competitors close and stay aware of their SEO practices. See what keywords they're choosing and dropping; you might benefit from some of their strategies. Staying aware of your competitors is a good way of learning SEO tricks and changes. If you're in the process of establishing your website, you must research what your potential competitors are doing and have done to gain insight and improve your own website.    

Identify your own demographic: You

want people to get the most authentic information when they search for your site. Clarify your details! Provide search engines and other relevant sites your complete and authentic profile so if someone wants to learn about your site or contact you, they won't have to dig deep and hard. Don't stick to search engines only, spread your information around the web such as on social media.

Link out to other sources and publications:

Don't worry, linking out doesn't hinder your work process or traffic. Linking to external sources is an important aspect of SEO; it enhances your content, provides a backup, portrays a source of trust and connectivity. Referring to well-established sites play an essential role in crawling your website up.  

Let your site reflect originality:

Originality is a key factor in life, generally.  As much as SEO ranking matters, not all traffic is generated by ranking high. You might rank high, but if your site appears to be a replica of another site, that stinks. Retaining originality is important in terms of your title, content, and purpose. It's also a charming factor to woo people in.
Make your site compatible with all devices:

A truly great site is one that performs well on every device and every browser. Sites that work well on desktop but not on mobile are penalized by Google. Also, you have to make sure that your site works well with all browsers.  

Clarity retains business:

Immediately shut down a website that doesn't seem to promise what your customers might be looking for in the first glance.  
Say you get the leads, people start visiting your business site, now here comes another important aspect; your website is overloaded with content that is confusing and that doesn't fulfill its purpose. If your content isn't able to acquire visitors' attention in the first few seconds, it's as good as none. Maintaining a well-structured, clear, and the concise website is the key.  
Pay attention to the URLs:

You may not think much of it, but URLs play an important role in the kind of attention your site might receive. A URL might not be a top factor for ranking, but short and smart, keyword infused URLs are not only easier to read, and identify, but are also easily paid attention to. 

Keep your content fresh:

A good way of keeping your site in the rankings is to constantly update it and its content. For best optimization, keep searching for keywords and update your content in association with new keywords.  Answer questions that people might be asking related to your service and content; make them feel as if your content is always up to their requirement.  Fresh content garners greater traffic, and also improves your site's credibility. 

Aim high – Get featured!

Featured sites appear on the top of the search engine result pages in Google. While choosing your keywords, see if they appear in any featured piece. Using featured keywords, maintaining a good ranking, and developing a connection of trust is extremely beneficial in getting featured because featured snippets are mostly from sites that are on the first page.

Seek help from Google Search Console:

Search Console tools and reports help you measure your site's search traffic and performance, fix issues, and make your site shine in Google Search results.' If you're optimizing for Google, Google search console is your best friend. It is an essential (and free) tool to gain important insights directly from the search engine about your website and keep it afloat.  

Keep an eye out for SEO trends Stay updated!

SEO trends are forever changing, and you don't want to miss out on a major algorithm change resulting in your site going down in ranking.
ALL IN ALL 
SEO is a deep trench; the more you explore the more you'll find things that will surprise you. It's all about making yourself familiar with the system and making Google your best friend. Stay curious, stay hungry for knowledge, this way you'll never fall behind and your business will stay ahead of others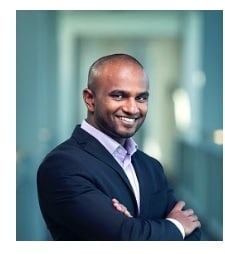 Baldwin Jackson is a successful digital marketer with expertise in search engine optimization and content marketing. The perfect balance of his analytical ability and creative thinking is what sets him apart from other practitioners in the digital marketing realm. He has helped a lot of small and medium-sized businesses in crafting their digital marketing strategies that are not only cost-effective but delivers results as well.
Baldwin is also a proud father of two kids and a Sports enthusiast. When he is not working, you will find him watching ESPN and NFL network. He has been able to get an amazing package on his favorite channels from Buytvinternetphone.com.