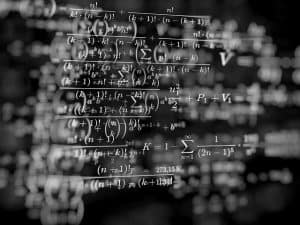 Olympiad exams are conducted at national as well as international levels for students through classes 1 to 12. Olympiad exams help students build the foundation for future competitive exams like JEE, NEET, and other competitive exams.  These exams encourage students to study in depth and to explore the practical aspects of the subject. It enables them to focus more on the concepts and inherit a strong basic knowledge of the subject. The exam has a lot of benefits for students as it enables them to identify their strengths and weaknesses, thereby identifying their true potential. Also boosts confidence in younger minds. Students who practice for Olympiad exams perform well in their school examinations as well and make. The exam enhances students thinking abilities, thus making them more capable and ready for challenges. It encourages learning that stays with children forever.
Class 8 Olympiad exams have an important role in helping a student to identify and motivate them to choose their career of interest. The exams will be totally based on school level curriculum. The different Olympiad exams conducted for class 8 are given.  They can choose an exam of their interests.
Class 8 International Science Olympiad (ISO)

Class 8 International Maths Olympiad (IMO)

Class 8 English International Olympiad (EIO)

Class 8 General Knowledge International Olympiad (GKIO)

Class 8 International Computer Olympiad (ICO)

Class 8 International Drawing Olympiad (IDO)

Class 8 National Essay Olympiad (NESO)

Class 8 National Social Studies Olympiad (NSSO)
Sometimes students feel pressured with Olympiad exams considering it as an extra burden along with regular academic activities as they will have to take additional efforts. Students find it difficult to manage time and often ends up being helpless. There are many things to be done to efficiently utilise time in the smartest way possible. Some essential tips to prepare and perform more effectively for your exams well in Olympiad class 8 exams are discussed in this.
The key to performing well in class 8 Olympiad exams is to start early. Don't leave it until the last minute. To complete the syllabus on time, the best way to approach is to begin preparing early. So that students will get enough time to study and to spend more time on difficult portions. Also, to revise at least 2 to 3 times.
Always remember the proverb 'time and tide wait for none. One must not procrastinate or delay studying. Utilise your time wisely. Make study time more effective but shorter. For this, set up a timetable for your study. Write down how many days you have for exams and organise accordingly. 
Know your syllabus and pattern 
Update yourself with syllabus and exam pattern. Consult with your teachers or refer internet to know about the actual number of chapters. Also update yourself with the chapters having more weightage and less weightage, then study accordingly. The syllabus for the class 8 Olympiad is only based on the school curriculum, so students need not have to worry about the syllabus. It is based on CBSE, ICSE and other State boards respectively. The exam is conducted as 2 levels. Students who qualify at level 1 can attend level 2. The question paper contains technical questions, the complexity level of the exam will be high when compared to other school-level exams. the exam is conducted for 65 minutes. There will be a total of 50 questions and it will be objective questions of one mark each. students must understand exam patterns, types of questions, for this he/they should have understood the fundamental concepts well. The 60% of level-I questions will be asked only from the current syllabus of class 8 and 40% from previous classes like from classes 6 and 
The Olympiad exam syllabus is divided into three sections. All subjects include questions from the logical reasoning segment. the first sections consist of subjective questions, the second is the High Order Thinking Section, and the last is the logical reasoning section. 
Choosing the appropriate reference material may sometimes appear troublesome for students. As there are many books and study materials available on the internet, they may get confused. So, students can consult teachers or parents to help them with the books. Students can even refer to the Indian Talent Olympiad's workbook for class 8, the Olympiad study app offered from the Indian Talent Olympiad contains Previous year's question papers & sample papers for every Olympiad examination. Indian Talent Olympiad also provides reasoning books, so that students can prepare the reasoning & logical section. Practice workbooks and sample papers Workbooks by the Indian Talent Olympiad and vedantu create a platform for students to practice and solve problems in their own way. They also provide study materials and questions and answers with explanations.
Practice old question papers
Practising previous year question papers helps students to get used to the format of the questions, and weightage for different questions. It is a good practice to set a time for solving each paper and evaluate the time spend on each question. Practice daily and as many sample question papers as possible. Sample question papers are available on the internet or they can refer to IMO Class 8 Previous Year Paper 2012 Students should get an opportunity to explore questions on their own. It can boost their level of confidence to appear for exams.
Prepare a note on a new chapter each day, and then review previous material. Always begin with the oldest materials. Also don't forget to prepare separate notes on some important formulas, theorems and laws. Use flowcharts and diagrams of the portions, it will be very useful for revising at the last minutes of the exam. 
It is always encouraged to use active learning strategies. Students will have to set a goal to keep track of what they are studying or revising. This can aid them to monitor their learning schedules and preparing accordingly. Work hard with dedication and determination, then only one can top class 8 Olympiad exams, there are no shortcuts available to success. 
0ne of the best way to revise the subject is by organising study sessions with friends and discussing questions and answers. It helps one to analyse oneself and provides a better understanding. Students can share their notes and help each other.
Don't study for more than 2 hours on a stretch. Take regular breaks while studying continuously. Studying continuously all day can exhaust students and make them tired. So, to be more productive and retain knowledge, take breaks regularly to freshen up your mind. Drink plenty of fresh water and eat healthy food. 
Get good sleep before exams, don't stay up all night. Revise portions 2 days before the exam. It is better to review what you have studied instead of focussing on unfinished portions. Else one may get anxious and stressed out.  Sleep early. Set alarm and review once again.