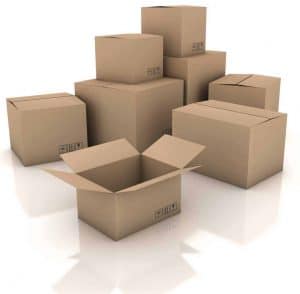 Corrugated boxes are usually custom made packaging cartons made of corrugated fiberboards and are unlike any other packaging material. Most packaging companies use them not only because of their durability but also because of their reliability and safety guarantee of the products therein. They are the preferred packaging choice for goods being shipped locally and internationally. The following are some of the reasons whyyou should also consider using these boxes for your product packaging.
They are strong and sturdy
The real motive behind the corrugation of cartons is to make them strong and sturdy. This means that they can adequately support heavy weights for a long time without bending. They are also less malleable in nature and this means that you can stack several cartons over one another for long a long time without rupturing them.
They are hygienic
Most companies, especially in the food and fruit industry are continuously using the corrugated cartons in the packaging and distribution of their products and so should you. This is mainly because they understand the process involved in making the corrugated cartons that makes them the most hygiene food packaging products. The corrugated boards are processed at temperatures of above 150 degrees Celsius, making them the cleanest food packaging solution. Some of the hygienic products currently packaged using the corrugated boards include:
Bread
Meat products
Eggs
Fruits and vegetables
They are economical
One of the major advantages of thee boxes is that they are economical in all ways. Firstly, their manufacturing process is not complicated thus easing on their retail price. Secondly, thesecorrugated boxes are of lightweight and can be folded up easily. This makes them less bulky and thus reduces the transportation costs you might incur in their transportation. Lastly, their durability and strength reduces the costs associated with damage to your goods while on transit.
They are eco-friendly, re-usable and recyclable
By using the corrugated cartons you will not only be choosing one of the best packaging products but you will also be participating in keeping the environment clean. This is because not only are the boxes made manufactured from recycled material, they are also highly recyclable. Unlike other packaging materials, these boxes will not be littering your home or business compound. You are also at a free will to re-use the boxes for other formsof packaging such as stacking up store items for economical use of space or surrender them to the manufacturing company for recycling.
They are flexible
Despite their ability to support heavy weights for a long time, corrugated boards are very flexible. You can easily cut, re-shape, or hammer them accordingly. This feature allows you to re-design the boxes to your desired shapes. For instance, you can cut down a large box shipping a relatively large product into small pieces and redesign them into smaller boxes that you can use to redistribute the shipped product.
Allows for labeling
These custom boxes also have smooth surfaces.
They, therefore, do not hinder you from labeling your products. The corrugated boards are friendly to either designer labels, on surface prints, and stickers.
Author Bio
The author is a corrugated boxes expert with more than 5 years in their design, labeling, and sales across the United States.