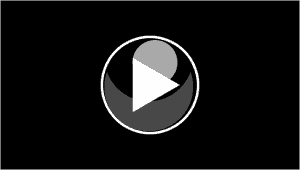 Shopping for the right video production agency is the same as shopping for a new pair of shoes – you need to go in with an idea of what you are looking for. In the same way that you wouldn't set out needing a pair of sports trainers and leave the store with a pair of smart brogues, it's important to make sure you choose the right video animation partner to suit your company's style, look and feel, and tone.
Approaching the task with these considerations in mind will make it a lot easier to source the right video partner. 
What to look for in an agency
If your firm is global, or at least international, the first thing you will need to look for is the ability to smoothy translate the videos into different languages. This dramatically increases the ROI of your videos since they will attract views in several languages. The trick is to do the translations last when the content is already approved in order to avoid having to re-translate everything if there are edits. 
Time matters
If it's speed you need, and you're looking for a time and cost-effective video, it's advisable to choose a 2D animated video. This is a great way to produce corporate video content that will reflect your firm in a positive way and bring your products and services to life. 
3D video on the other hand looks even cooler but is a little more technical and takes that bit more time to pull together. If you have got the time and resource to do them though, 3D videos offer the ability "pan round" with the camera to give an incredibly modern and sharp feel to your videos. 
Make sure your agency "gets it"
Any animated video agency worth its salt with experience for many other customers will be excited to take on your new project. The key to their ability to help you is their skills in producing concise explainer videos that draw out the key benefits of your service and explain them to your target personas in a clear and insightful way. 
Given that the social media space is so crowded, only the most informative and impactful videos have a chance at being successful as peoples' time and attention spans are limited. Because of this, it is advisable to avoid dull, generic content that talks mainly about your own business is best avoided – make it fresh, original and clear as to how the product or service is a must-have for the audience. 
Everyone has a price
Defining your budget is also an important step with corporate video production , just as it is with any marketing campaign. Good quality animations will display your company in a professional and credible light, and what you pay is what you get. Video agency prices are determined by the time it takes to produce, how experienced the production team are, location and any expenses incurred, equipment and software quality, and other variables. The best advice is to shop around and strike a balance between price and quality that suits your budget.
Video gives you all kinds of flexibility – you can place your company almost anywhere in the world and lay down all kinds of different vibes. We are sure you'll enjoy your journey into video production, and if done well, it will bring your company lots of leads and success!