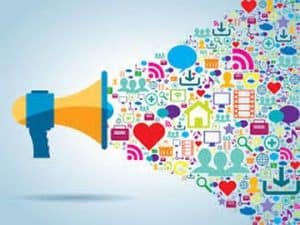 One thing that's impressive about some of the new technology that's pushed processing ability forward is that it's made such a huge impact on the creative potential of graphics. If you think to yourself how much video games have changed since Pong and Asteroids, then you'll realize that those graphics changes represent a different ability to have tech worked around to prop up branding and advertising for businesses as well.
On that same business level, you can use this processing power to focus on quality graphics for logos and signs, pay close attention to fonts, and use consistent social media presentations to help with branding. Still within the related tech ideas, you will get what you pay for when it comes to third party help, and you need to know how to work with file types after you get your graphics solidified.
Focusing On Quality Graphics
By focusing on quality signs made from quality graphics, you're moving your business from amateur to professional levels. Think of the difference between seeing a chalky, poorly printed, block letter sign on a signpost, and a professionally designed and printed one set as a banner at a trade show. What kind of impression does each make? The fact that better technology is used to make the better result is not missed by the intelligent consumer.
Paying Attention To Fonts
Though it can feel like a specialized job, someone at your business has to pay attention to font choice. An obvious example is that you don't want to use a Halloween font on a Christmas card. But that same kind of thought process should be used for every single sign, banner, or branded message you put out into the public eye. Lucky for you, new search technology will help you choose a font based on criteria, and other new software can even help you design or customize fonts as needed.
Using Consistent Social Media Accounts
New social tech like Hootsuite allows you to present a consistent messaging system for your brand. By mixing the processing power of design work, with the bit data power of social media analysis, you can push your company quickly in the right direction of goal-oriented success.
Paying For What You Get
In the high-tech world, you're often going to get what you pay for in terms of quality of work from quality of the company. That means that you should be sure to budget a reasonable amount in order to take advantage of the potential tech improvements out there. Cutting corners will be troublesome.
Understanding File Types
When you hire a design company to make updated graphics and signs for you, there will still often be a need for you to be able to convert file types as needed in order to maintain a degree of fine detail. Be sure that you look this up and add it to your skill set as you're collecting your design and branding material together.