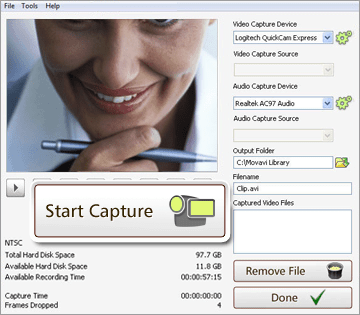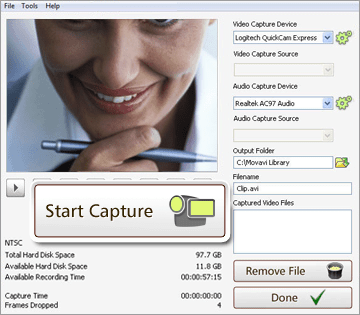 Do you need to share an important online webinar on your friend's Windfows 8 PC? It could be that both of you are business partners and both of you need to study the online business webinar. Now, your friend might be really busy with no time to catch the online webinar on its scheduled time and hence has asked you to record and send the presentation to his PC. You have got recording software for screen capture for Windows 8 today which would be really handy here. Movavi Screen Capture Studio would be a handy solution as it's one of the best trusted names when it comes to record online presentations for Windows 8.
The article here presents a brief on why it is good to record the online webinar with Movavi Screen Capture Studio for Windows 8.
To start with, Movavi is an award winning software developer with a huge client base scattered across 150 nations. Thus, you can be quite confident about the high performance quotient of the Movavi software.
Then, the Movavi Screen Capture Studio enables customized capture for its users. You would be able to customize the capture frame and the recording area, according to your needs. The Movavi program not only allows recording of the visual but even allows the capture of audio as Well. You would be able to capture sound from both input & output devices, either individually or simultaneously.
Besides, the Movavi Screen Capture Studio comes with automatic capture facility. You would be able to set the timer here and then the software would go on recording on its own- and stop as the timer stops. Thus, you won't need to sit through the entire recording.
Another great bit about the Movavi Screen Capture Studio is that the software enables the user to edit the recording as per his own preferences. With the Movavi software you would be able to trim the capture, split it into varied segments and insert transitions in between the segments for a better engaging visual. The Movavi Screen Capture Studio will also permit you to add on music & titles- while you would be able to incorporate special effects too.
Here are the steps on how to use Movavi Screen Capture Studio to record the webiner for Windows 8.
Download & install the software in your computer
Adjust Capture area by selecting required capture settings
Click on REC tab on which Movavi would start to record the online webinar
Press on F10 and the software will stop recording
Go to Edit button in case you are planning to edit
Click on Save Movie
If you are not editing, click on Save