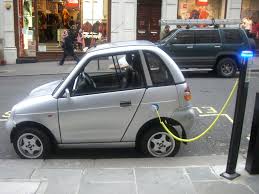 Electric cars are no longer a thing of science fiction movies.  Designers have come a long way in refining the production of electric vehicles in the U.S. and other countries, and electric vehicles are going further, faster, and for longer.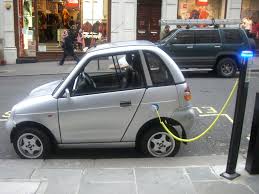 If you're considering purchasing an electric vehicle, you should do your research first.  It's important to not only consider the cost of the switching to electric, but consider the cost of maintaining an electric vehicle as well.
Here is a quick way to kick off your search with a brief synopsis of some of the most highly rated electric vehicles available this year.
Volkswagen Golf Electric
In terms of efficiency, the 2016 Volkswagen Golf Electric will drive 83 miles on pure electric charge.  It gets an estimated 126 city miles and 105 on the highway.  The Golf comes in two variations, the SE and the SEL.
The SEL model of the Golf comes equipped with advanced navigation aids, but there aren't too many other differences between the two options.  There are three adjustable driving modes, aimed towards optimizing your battery duration.
Ford Focus Electric
The 2015 Ford Focus Electric is a nice surprise to Focus fans.  The exterior of the vehicle is sporty and the ride is smooth.  The electric Focus feature super efficient, Xenon headlights and LED tail lights.
For a bit of added comfort and luxury, the 2015 Ford Focus Electric is equipped with a heated steering wheel and heated seats.  Other electrifying features on the Focus include bluetooth capabilities, a rear back-up camera, and multi-zone climate control.
Nissan LEAF
The Nissan LEAF is not only super efficient; it looks great too!  The 2017 model of the Nissan LEAF had a few excellent updates, but a used model is just as productive as an eco-savvy ride.
The LEAF is a budget-friendly vehicle, and you can find a used model for under $10,000.  The LEAF S offers heated seats in the front and back of the vehicle, bluetooth connectivity, and a level 2 charging option that will drastically reduce charging times for the vehicle's battery pack.
Toyota RAV4 EV
If you're looking for classy, practical, and stylish in one package, the 2014 Toyota RAV4 EV may be the perfect pick.  The estimated total range of the vehicle's battery power is 103 miles.  In terms of all electric vehicles, the Toyota RAV4 EV has cavernous spaces.
Kia Soul EV
The total range of the 2018 Kia Soul EV is 111 miles.  Unlike most other electric cars, the electric motor of the vehicle is super quiet.  There's no high-pitched electronic whine to contend with as your riding down the highway.