When your kids tend to use the internet, you tend to treat them as if they are wasting their time. Most of us are not aware of the potential of the Internet in providing an excellent avenue for education. Several resources help you gain sound knowledge in terms of earning a few life skills. Let us explore the top five online tools that would be helpful for your day to day needs in learning new skills or prepare for the exams.
The Internet is home for both good and bad. There are several things that it hosts, and it includes a host of study tools, quizzes, and even time management. How about checking out a few excellent tools that would be helpful enough in your venture?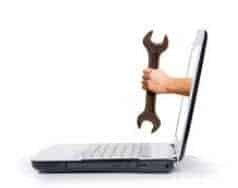 #1 Unit Converters
Online converters are an essential element if you are into the science and engineering stream. One of the best among them is the unit converters that would aid you in an easy conversion functionality and support for a wide range of measurements.
Unit Converter is an excellent option from that perspective. Measurement forms an essential element of our lives, and this unit converter helps you out with wide range units ranging across different genres. The converters do support a few unique interest measurements like fluids Converter, light converter, and electricity converter along with the other widely used ones.
#2 Memorise
Are you struggling with the terms and definitions? Memorise.com is an excellent choice in that regard. In fact, in addition to learning from the site, it will also help you add more value by letting you post your ideas.
In essence, it would be a perfect collaboration tool for sharing knowledge and information. The site supports a host of learning methods like matching, multiple choice and flashcard methods. It even virtually awards you for the completed tasks.
#3 MP3 Converter
Maybe you have found an excellent video on a topic that you have always wanted to learn. But, what if you do not want to save the video that is huge and convert it into an MP3 file so that you can calmly learn the concepts while you travel or walk along?
Mp3 Converter can be your excellent option. It does support a considerable number of video sharing sites and lets you convert your favorite videos instantly. Some supported sites include Facebook, YouTube, Vimeo, and DailyMotion.
#4 StudyStack
Flashcards are an excellent means of study. However, using all of them may not be an easy option. StudyStack provides you a better alternative to organizing your flashcards.
You can either use the flashcards you have created or use the ones that others have created. One of the best options is the flashcards that you have answered wrong will keep repeating themselves till you have done them right. That should be the best tool for memorization.
#5 Grammarchecker
Communication, whether verbal or written – is an essential element for the overall development of one's professional life. Grammar Checker is an excellent tool for sharpening your vocabulary and common errors you may be committing.
Support for over 28 different languages including English, Spanish, French, German, Polish, and Russian. The grammar checker tool aids in you in correcting spelling s and sentence formations and other contextual errors in your quest to learn more.
Those were the top five online tools that can offer fantastic performance and functionality to your day to day tasks. Of course, thee may be a few Pro tools that may need you to pay, but we have focussed on free tools keeping in view the needs of the students.