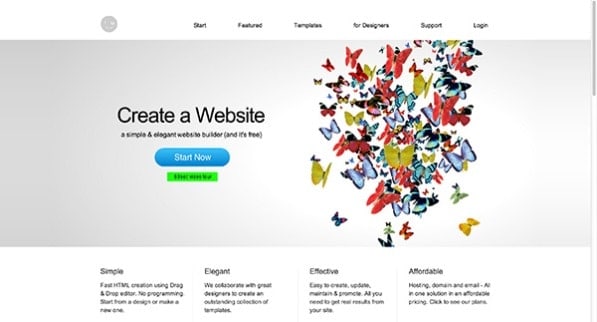 Website designing is not anymore a geeky job as we can find incredible website builders online for free. It's become very popular these days to use website builder to create your own website. Website builders offer wide range of responsive templates in different categories like business, blog, real estate, fashion and many more. Most of the service providers offer both premium and free versions which can be chosen by user at the beginning and change the same later as required. Almost all website builders offer free hosting with limited pages categorized in versions and payment. However, one can enjoy the complete package in a minimal monthly renewal fee. Today, we will list few best and famous website builders available online and provides the outmost building experience.
IM Creator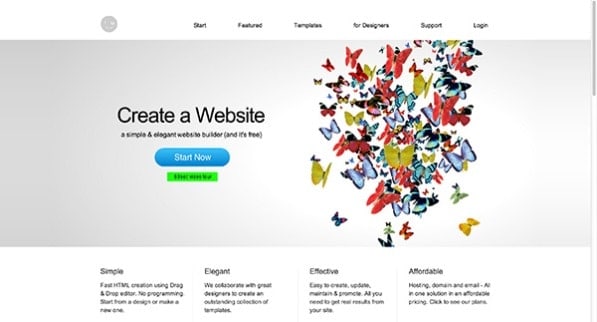 This is an advance website builder with millions of options to use and make your website stunning. It has built in drag and drop feature which is simple to use and makes the best designing experience. There's no coding and debugging required here. All you need to do is, open a free account browse through the bunch of templates, select the best and add the content. All the features are available online. No need to download any external software. It takes hardly minutes to take your business live.
Wopop
Wopop is another best website builder available online. It provides both ecommerce and individual website templates and features. The free website comes with a default sub domain name. It allows 100 MB of limited storage space. Customer support helps in all ways and default knowledge base articles makes designing simple and easy.
Weebly
If you're looking for a high end portfolio website with enhanced graphics and functionality and don't want to sacrifice reliability, then you should try Weebly. Weebly avails wide range of free templates on free accounts. The drag and drop features is the best. It has minimal advertising cost and less with lengthy form fill ups. Weebly could be the choice for a portfolio website or few pages business websites. It won't manage complex ecommerce needs as others do.
Webs
Webs is one of the leading website builder till now. Millions of websites already built using webs. Templates offered here are in hundreds counts and the storage capacity is compatible. Functionality and features are to the core. Just few clicks and options make your site go live. It offers both free and paid accounts in different categories and versions.
Other than the above website builders one can use free open source platform for developing websites. However, usage of open source software's are pretty difficult and non reliable.