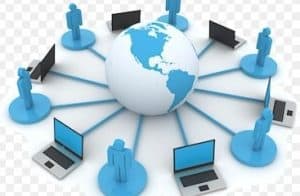 If you aren't already combining your business marketing strategies with the tech that's available to you, you are really missing out on a good way to reach out to new and old clients. Technology today has businesses at an advantage they have never had before. You have tons of mobile technology, computers, and  new and more curious devices coming out seemingly every day.
I'll just use those marketing devices for personal use, even your smartphone can become a great credit to your business. You can do so many things with mobile technology, and even with your standard desktop computer, these days that you couldn't do before.  here are a few ways that you should be integrating your tech into your work day.
Sending Text Messages
MMS messaging and even just plain text messaging are both things that are being utilized lately in the world of business marketing. You can send people coupons, send them updates on sales, and you can even just stay in touch with them or remind them about their scheduled appointments.
Have you started using text messaging with your clients yet? If you haven't you may find that they really taking to it these days. Especially with the fact that many people get text packaging with their phone bill so they don't have to pay extra to receive your texts.
Emailing And Newsletters
While many people may think that newsletters are not as interesting to people anymore, as they once had been, you would be surprised how many people still sign up for them. Obviously less people are doing print newsletters, which is why you should be utilizing your email and your online skills to share newsletters with your customers.
There are different websites that can host newsletters, and that make it easy to design them. Take some time to do a little bit of research, find out what it is that people would actually want to read in your newsletter, and just make sure you're not sending too many and making people feel like you're filling their emails with too much spam.
Using Tablets And Apps
There are literally thousands of apps out there, and you could be using them to do anything from creating really cool logos for your business to creating newsletters for your business, as we already discussed. Taking your tablet with you on the go gives you an outlet for using these apps that is a little bit more conventional than using your smartphone, but less clunky than taking a laptop everywhere you go.
There are plenty of articles online where you can find out information on the best apps for businesses to use for whatever it is you need an app for. There is an app for that, after all.