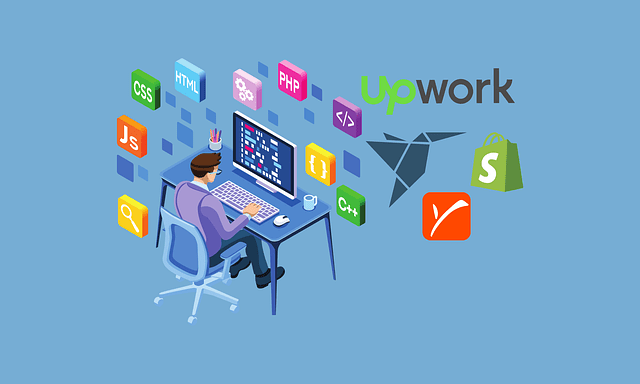 Being a freelancer often means a lot of freedom in terms of time and, if we play our cards right, finances. Unfortunately, in my time as a freelancer, I have seen people give up a few months into the lifestyle. This shows that just like any other job system, there are pros and cons to consider, and many people forget the latter.
This is particularly true when it comes to working in digital marketing. Exciting marketing strategies like SEO for example have come a long way over the past few years. We all search for things online nowadays and therefore if you want customers to choose your products or services then you absolutely need to be online. Optimizing your content for search engines is a fantastic way to bring your business to the global stage. Accordingly, you can learn more about the benefits of SEO when working as a freelancer or as part of a larger company by reaching out to an International SEO agency for some specialist advice.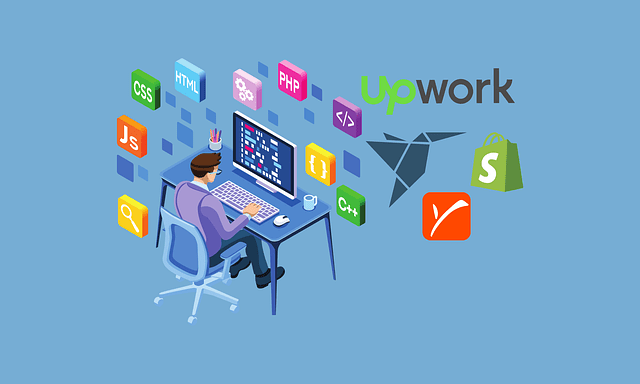 But what makes a successful freelancer? In this post, I seek to give you my top tips on grinding hard while playing hard.
<>Get Your Mind Right
p>
Before I dive into the meaty section, I need to remind us that we won't move far as long as we have a negative attitude. Being a freelancer requires a lot of courage and stamina. As much as I expect to get clients that pay well, I also have to put myself out there often. It's almost like applying for a new job consistently. This can drain your mental space if you do not get comfortable around the idea from the start.
Secondly, just because I claim to be a freelancer does not mean clients will take my services as soon as I post an ad. I also have to get comfortable with many rejections and use the opportunity to improve.
<>Know What You Want to Offer
p>
The next step is getting my services right. These services should be on-demand and ones that are scalable over time. Just like a business, I do not want to close before I even start. Companies aim to venture into scalable services, and so should we as freelancers. Look for niches that you can grow over time. If it is a passion you've had, study the way other people in the same niche have survived over the years and deploy a growth strategy.
<>Find Your Space
p>
There's no point in having a product that does not sell. If we cannot reach potential clients, we will have to look for other job opportunities. Thank heavens for the Internet right now and social media. These tools make it easy for any person to reach a vast audience and sell any service. Sites like Upwork, Freelancer, and Guru are excellent service sites for creatives.
More importantly, aim to build a brand that sells itself. This is the easiest road to financial freedom. 90% of people who enjoy such freedom have assets that work for them. Today, assets do not have to be a physical item. It could be a site that is driving quality leads 24/7. Don't forget to work with contracts and always ask for a deposit to secure your payment.
<>Perfect Your Craft
p>
No one wants mediocre services, no matter how cheap they are. If we're going to keep clients, we must be among the best in the industry. For example, suppose I am a website developer. In that case, I should provide current interfaces with the best user experience plus customer care where my clients can reach out whenever there's an urgent problem.
<>More than Looking for New Clients, Seek to Maintain Current Ones
p>
One of the biggest mistakes freelancers make is neglecting the efficiency that comes with customer retention. Although we want to consistently sign-up new ones, we have to keep the already existing clients. Else, it will always be a chase and escape game that never leads to financial freedom.
To retain clients, pay attention to their specific instructions and always aim to add value. We should also mind our communication skills plus after-services practices.
<>Network Often
p>
No man is an island, and this is still true for freelancers. You will be in awe of how many convertible connections I've come across thanks to my network. This is one of the most useful tips for newbies as you are yet to be known in the market. Partner where you can, and even if you will not earn as much at first, learn through the process and other people's experience.
<>Bonus Tip: Plan to Rest
p>
As straightforward as this might sound, many freelancers forget that the reason they chose to break off the 8 to 5 system was to have more time for their personal growth and endeavors. Some clients will not let you off the hook until you set boundaries for yourself. However, also remember that quality service providers are sort after even when they are on break, so seek to be the best in your field.