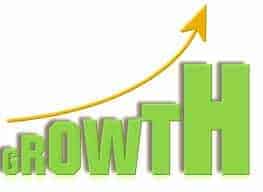 It's safe to assume that most people enjoy experiencing ongoing growth in all areas of their life. For business owners, growth is a desirable process to pursue in the corporate sector. Whether you define growth in terms of optimized sales, better employee retention rates, more industry authority, or something else, thinking and acting strategically is a wonderful way to increase your likelihood of attaining an optimized return on investment (ROI) for your efforts. Below you'll find a few business principles that you can deploy to push your organization into a deeper dimension of growth this year: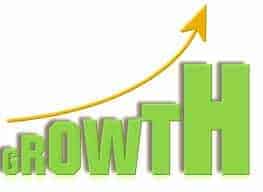 1. Put Together Savvy Marketing Strategies.
One of the best business principles to use for the purpose of generating company growth is putting together savvy marketing strategies. These strategies will empower you to connect with your target audience in a relevant, immediate manner that optimizes your ability to convert them into life-long, loyal clients.
As you begin thinking about how to share your product or service line effectively, remember that online marketing is a form of advertising that almost every business owner can see substantive results with. There are multiple online advertising techniques that you can deploy to push your organization forward. Some of them include:
• content marketing
• responsive web design
• online reputation management
• web design and development
• social media optimization
• email marketing
• search engine optimization
2. Implement Strategies That Optimize Office Diversity.
In addition to pushing your company forward through the implementation of savvy marketing strategies, make sure that you begin implementing techniques that optimize office diversity. This step is advantageous and important because companies that employ staff members from all types of backgrounds are more effective in converting people from all walks of life into clients. Luckily, the process of creating and maintaining a company culture that values diversity doesn't have to be hard. One way to make it happen is by celebrating all major holidays during festive seasons rather than only acknowledging the one that is dominant within the culture. For example, when Christmas season rolls around, it's a good idea to celebrate Kwanzaa and Hanukkah in conjunction with these festivities.
3. Utilize Business Consulting Services.
One final business principle that you can deploy to make company growth happen is utilizing consulting services. These services are empowering because no matter how astute and knowledgeable a business owner is about her or his industry, there are likely some assessments that cannot be made without the observation of people on the outside. As such, it's a good idea to have a team of consultants come in and carefully analyze your company's institutional practices as well as your own personal approaches to the business world. Companies such as Predictive Service are pleased to offer this service. They also provide clients with infrared inspection services .
Conclusion
Three business principles that can help you generate company growth are outlined above. Start using them now so your organization can begin to thrive in a big way!