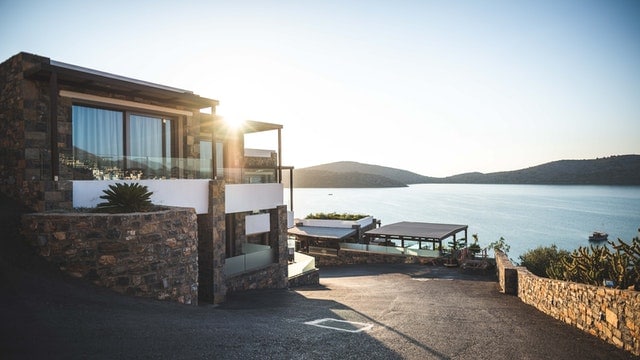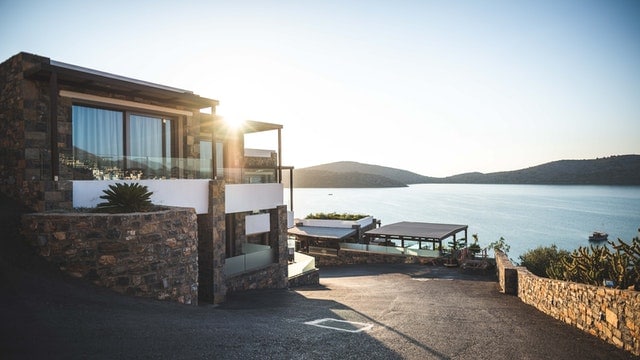 Are you thinking about retiring to warmer climes? Perhaps you're contemplating working for yourself by the sea? Whatever your reasons, looking at property for sale in Paphos could give you the inspiration you need.
<>Things to Bear in Mind when Searching property for sale in Paphos
p>
Paphos is a beautiful coastal town in Cyprus, on the southwest side. It's also a UNESCO site, and it's said that even the goddess Aphrodite made it her landing point when coming to earth for the first time, hence the Aphrodite Hills nearby. Living in Paphos is both a historical and an inspiring experience. This also thanks to the laid back and friendly lifestyle alongside the great transport, infrastructure, and entertainment. There'll be no shortage of things to do both personally and professionally.
When considering property for sale in Paphos, it's worth bearing a few things in mind first, though, as listed below. While it's a friendly and safe country to move to, there are still cultural nuances to deal with. You should therefore do your research and plan your approach.
Location and access to services 

Work with a great property developer.

Find a property lawyer.

Manage your funds ahead of time
Location >Location and Services
le="font-weight: 400;">Clearly, it's a good idea to think about where in Paphos you might want to focus your property search. Don't worry if you still want to explore when you're on the ground because you can fine-tune things with your property agent. Regardless though, you will have some basic needs that you need to meet. For example, do you want to be near restaurants and shops or prefer the quieter area of town?
When searching for property for sale in Paphos, you can opt for the old town, Kato Paphos, or the quieter suburbs. Everything is still easily accessible, but you'll get a slightly different feel. You can even walk around Paphos in a few hours. It's actually a great way to get to know the place and sense the style. Furthermore, you can explore shopping in the town center, Ktima, and what the office area looks like. Many people live in Paphos and commute to Limassol simply because Paphos is calmer and more pleasant.
Property Develope>Property Developers
-weight: 400;">You'll have to find the right agent or developer to work with now that you've decided to search for your perfect home in Paphos. It's worth noting that many developers can also work with you to buy and develop the land. Of course, you can also choose to work with a real estate agent. While these can sometimes have more extensive portfolios to choose from, they often ask for higher commissions. On the other hand, a property developer can give you more discounts because they look after your whole project from start to finish. Either way, make sure you interview a few and compare your notes.
Property LawyersProperty Lawyers
t: 400;">It's useful to have your lawyer, regardless of which agent you choose to work with. Many developers offer some legal advice. However, working with a lawyer is a good idea, especially if you're new to Cyprus. Overall, it's a very safe country, but some details might be further to you that a lawyer can help you verify. For example, there have been issues around title deeds that delayed the selling process due to divorce problems.
Funds
Funds;">A key consideration is to make sure that you have the finances in the country or the loan to buy your property. There are local rules that mean that you'll have to transfer your funds to a local bank account first, for instance. Again, a lawyer can help you but essentially, make sure you plan.
Working with a Property Develop>Working with a Property Developer versus Property Manager
>Regardless of who you work with, here are few tips to get you started:
Oversee everyday upkeep versus building properties

Make sure they're licensed with a strong track record.

Match your needs
The Difference between a Property>The Difference between a Property Developer and Manager
t might sound obvious, but a property manager essentially looks after the upkeep of the property. This is very common in Perhaps you'll be viewing real estate that includes condominiums with shared facilities. Depending on what you're looking for, you might appreciate the community feels that this offers.
Verify the License and Track Record>Verify the License and Track Record
ly, you should make sure that you check your property developer's license. It's also a good idea to interview a few different agents so that you can compare notes. Therefore, make sure you ask for their track record and how long they have been operating. They might even be able to let you talk to some previous clients for a reference.
Match your Needs 
Match your Needs f the whole process, make sure you communicate your goals. What property type are you searching and with how many bedrooms and bathrooms do you want? How close to the sea or shops do you want to be? Either way, be clear about what you need and then talk it through with your property developer. They'll then be able to develop the best strategy for you.
Final Thoughts on Searching Property for Sa>Final Thoughts on Searching Property for Sale in Paphos
"aligncenter size-medium wp-image-5147" src="https://instanttechtips.com/wp-content/uploads/2021/03/r-architecture-Eh_It1hg4Hs-unsplash-300x200.jpg" alt="" width="300" height="200" srcset="https://instanttechtips.com/wp-content/uploads/2021/03/r-architecture-Eh_It1hg4Hs-unsplash-300x200.jpg 300w, https://instanttechtips.com/wp-content/uploads/2021/03/r-architecture-Eh_It1hg4Hs-unsplash.jpg 640w" sizes="(max-width: 300px) 100vw, 300px" />
Buying property in Paphos is an exciting time with you entering a new phase of life. Make sure you do your research and interview at least three property developers. You'll then be in a great position to find your new dream home.