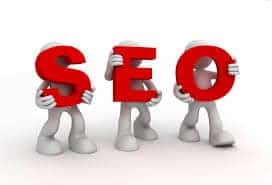 SEO isn't dead; it has just changed and evolved. The main impetus for this change is Google's continued attempt to provide targeted search results for their users. The search provider is taking a tough stance against shady link-building and poor content. Keeping abreast of the updates and changes is vital for companies and individuals looking to maintain or build an online presence. The things that worked well in the past could get you penalized now. Fortunately, there are a few simple strategies to follow that will ensure Google looks favorably upon your Website or blog.
The Three Pillars of SEO
It's essential to develop an Internet marketing strategy that utilizes the three main components of solid SEO in 2014. These are links, content and social networking. While these elements have always been important, now they must be utilized in a cohesive way. It's a cyclical strategy that builds your online presence and sets you up as an authority in your niche. Content must resonate with your users and be shareable across multiple social platforms. This will encourage the growth of natural back linking from established sites. Google takes all of these elements into account when judging the importance and authority of your Website. According to SocialGarden.com.au, incorporating Google Analytics can help you keep a finger on the pulse of your Internet marketing campaigns.
Content Is Still King
In 2013, Internet content was the topic on every SEO strategists' lips. Today, it's as important, if not more so, than ever. The difference between now and then is Google's ever increasing ability to determine whether content is useful to a user or not. In addition, it's important to understand that old style keyword stuffing and exact match anchor text just doesn't work anymore. In fact, Google now penalizes Websites that still utilize these tactics. Instead, you should create content that is helpful and reads naturally to the human eye. When anchoring a link, it's better to use a long phrase or the actual Website name rather than a keyword.
Mobile Optimization Is a Must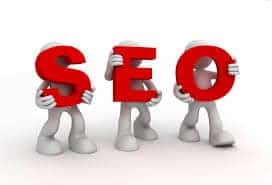 Optimizing for the mobile market is the number one priority for any Website that has neglected it in the past. Studies show that 58 percent of American adults now own a Smartphone, and tablets are set to outsell PCs as early as 2015. To get your Website mobile-friendly, be sure that every aspect is responsive and easy to navigate on a portable device. Also, keep in mind that a user is likely to interact with your site differently on a mobile phone than on a desktop PC. In addition to this, Google wants mobile Webpage's to load as fast as possible. Try to keep load times to a second or less.
Build Your Brand, Not Back Links
Back links are still important, but not as much as a successful campaign that focuses on growing your brand in the minds of potential customers. Through the use of social media platforms and Google Authorship, organic back linking will come naturally. Google's algorithms have evolved to a point that they can easily determine the difference between a link building campaign and links that grow from shareable and valuable content.
Remember to develop your SEO campaign with these things in mind, and you'll avoid unwanted penalties and create a Website that your users value and appreciate.