Movavi Screen Recorder is a really interesting and rather new software program that is gaining popularity right now because of how easy it is to use it. Various possible uses appear associated with it, ranging from recording video from webinars to audio from online podcasts. One of the uses that are interesting and less considered is that of recording Skype content.
There is quite a high number of people that now look online for tutorials about how to record Skype video. Movavi Screen Recorder can do that with ease. All you should do is follow the steps highlighted in the following lines.
Recording Skype Videos WithMovavi Screen Recorder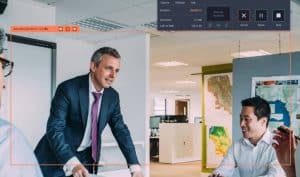 After you install Movavi Screen Recorder you need to open the software and then prepare to record. You do this by using the in-built interface. First, you need to select the area of the screen that you are going to record. In this case, the area is practically the Skype video window. Obviously, if you want to record only a part of the Skype screen, appropriately select the area.
After the screen area is selected, you want to select the recording parameters. This includes quality and whether or not you will record the audio coming in through your microphone or not. After all this is set up, all you need to do is click the REC button to start recording the video. Press STOP whenever you want to stop recording content.
Going Beyond Skype Video Recording
One of the best parts of using Movavi Screen Recorder becomes visible as soon as you stop recording the video from your Skype talk. This is because your recording can then be edited. The program is not just a recorder, as you might think because of the title. It is also a rather powerful editor, giving you access to numerous interesting features, effects, filters and a whole lot more.
If you want to record Skype video or practically any part of your computer screen, for whatever reason, Movavi Screen Recorder surely offers everything that you need. Just use the Trial option so you can see that for yourself.