As the owner of an online business, it is essential to be aware that there are various threats to your company, and you need to know how to protect your business. Having the best protection in place should help to stop these threats from interfering with your business, as well as give you peace of mind knowing that you are protected so that you can work with confidence each day. Read on to discover how you can protect your online company from several major threats and how this will help your business to thrive.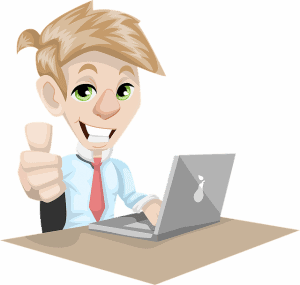 Business Insurance
First, you need to make sure that you are protected with adequate business insurance. This can protect you financially from a vast number of threats and is particularly crucial for smaller businesses that may struggle to survive if they encounter a legal issue. There are many different types of business insurance to consider, such as:
Product liability insurance

Public liability insurance

Business interruption insurance 

Cybersecurity insurance

Employer's liability insurance
Cybersecurity Training & Policy
Of course, in today's digital age cybersecurity is a massive threat to all businesses. Cybercrime is becoming increasingly advanced, and often it is successful because employees do not know how to protect devices and data or how to recognize a scam, so cybersecurity training is essential for your online business. It will give your team confidence knowing how to stay safe. You should also have a cybersecurity policy which outlines expected behavior so that staff always know what they should be doing and how they can protect the business.
Endpoint Detection & Response
Following this, you need to have the right cybersecurity products in place to stop digital threats in their tracks and endpoint detection, and response from a specialist like mcafee.com is an excellent solution. This is an integrated endpoint security solution which uses continuous monitoring for suspicious activity of endpoint data along with automated responses so that threats are removed immediately.
External Backups
It is also essential to make regular backups of your system and data, which should then be kept offsite in case of a breach, data loss or damage. External backups are essential for providing peace of mind. They can provide protection in the event of a ransomware attack, which is fast becoming one of the most common attacks facing businesses where data is held ransom until a fee is paid (and even then there is no guarantee that the data will be freed).
Choose A Secure Hosting Service
The company website is vital in all industries, but especially for online companies where the website is critical for success. You should choose a secure hosting service that is PCI compliant – this ensures that your website's payment and checkout processes are secure, which will help to protect your customers and the business from hackers. There are several free hosting companies, but you must be wary as they will not be as secure as paid hosting so data and sensitive information can be at risk (along with limited speed and shared server space).
Physical Security
While cybercrime is the major threat to online businesses, you must not forget about physical security as this is also a threat to consider (especially if you run your business from home). Fortunately, there are lots of excellent security products that can either deter criminals or stop them in their tracks. A few good examples include:
CCTV cameras

Intruder alarms

Perimeter detection

Keycode access

Smart locks

Video doorbells
You need to be aware of what threats you face as an online business and how you can protect yourself with these all being excellent ways to protect your business. There are legal, offline, and online issues to consider when you start an online business, but when you put protection in place, it will allow you to work with confidence each day.