When it comes down to looking for a good graphic designer or a professional logo maker, we always look for someone who provides the best services in the market. There are indeed many companies as well as individuals who perform in this profession but certainly the best logo service company must go to Logojoy. Basically it is a logo designing software that curates the logos with the help of Artificial Intelligence. They can design unique logos with the help of your specifications as well as requirements. Before we put a verdict on it, it is time for us to know more about it.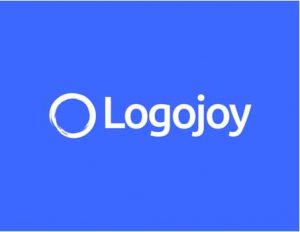 What is Logojoy?
Logojoy is a logo design company that is based in Toronto, Canada and has been established by Dawson Whitfield. Dawson is a creative person himself and is a graphic designer who realized that it could be very much cost effective if he could provide a solution to all the professionals in the field. Building logos with Logojoy not only cuts down the cost but also provides a quality. Launched in the year of November 2016 Logojoy uses Artificial Intelligence to design a logo with the help of Artificial Intelligence. With the use of AI, it is very cost effective and also is capable of generating them very quickly. We all know that if we head out to any professional graphic designer, the services might be very high but at the same time, the cost of designing a logo and purchasing it is very low. It is planned in such a way that it suits everyone's budget.
Services provided By Company
Logojoy allows you to build a number of logos which is indeed a wonderful idea in the practice as well as inspiration with the help of multiple ideas to generate your own logos. Here are some of the services which you must consider:
Choose Inspiration:
There are many preset logos which are there for display. You can simply choose any of the templates and then go forward to it. It will be a basic form of logo but you can customize it with the help of AI. Once you are done, the final logo easily generates.
Color Choice:
When you are up for the first step, you need to enter the company's name; it will show up some of the logos with the help of a few styles as well as colors. You can choose any five of them and the n customize them with color variations.
Name and slogan of Company:
One of the key services provided by the Logojoy service is with the option of adding slogan with the name of the company. The design is done in such a way that it allows one to customize and add slogan of the company.
Choose Variation:
The service provided by Logojoy also gives you a variation. It depends upon the keyword you select and it will also allow you to choose different variations of more than 500000 logo designs.