At the center of your financial core is going to be the idea of your credit score. As a binary thought, a good credit score means that you're responsible with finances, and a bad credit score indicates that you aren't. There are all kinds of situations where you want people to know that you're good with money, and that means that you have to do some good work to make sure that credit score is solid.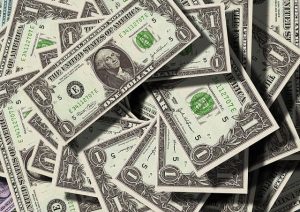 And there are some modern techniques that allow you to accomplish exactly this, including maintaining specific ways of using a credit card, working with the latest budget apps, searching for a reputable credit repair company, going smart and controlled with you finances, and reading about what's working in the business world for other people.
Using a Credit Card 
For most people, having a credit card is their first foray into the world of establishing a credit score. You start at neutral point when you first use a credit card, and from there, you'll either go up or down in terms of rating. The point of this considerations is that good use of a credit card improves your score, and bad use makes your value go down. So the simple technique for improvement is simply buying things on credit that you can afford, and paying them off each month!
Working With the Latest Budget Apps 
When you install the latest budget apps available, you're using the latest in technology to help you with your monetary organization as well. Current software allows you to hook into all of your financial institutions, along with allowing you to input numbers with respect to bills, budgets, and goals, and have a dashboard view of all the things that affect your credit score
Searching for a Credit Repair Company 
If you want to move your credit score improvement process along more quickly, you can choose a credit repair company that seems reputable. Using their latest techniques, they can show you a way to get quicker results in terms of official scoring.
Go Small and Controlled 
The smaller and more controlled your financial inputs and outputs are, the better your credit score is going to be. Consolidate your debts. Find ways to make consistent payments automatically. Use the technology of trends and automation to your advantage, and watch your financial situation improve.
Read About What's Working in the Business World 
And finally, to see what steps you can take to improve your credit score, read the latest business bestsellers to see what people are talking about. Do they suggest investments, or harder work, or certain industries that you should get into? Reverse engineering business success will give you tips and techniques for moving your financial portfolio up into a higher degree of success.