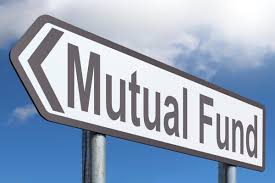 Many of us believe that mutual funds always bring losses to one's savings.  But this is not true. Mutual funds can be really fruitful if one has made the right choice after proper consultation from an experienced investor. Mutual fund is basically an investment programme funded by the shareholders that trades in diversified holdings and is managed professionally. There are a number of mutual fund apps that can lure you with attractive offers. But why to get attracted to them when you can get everything for free.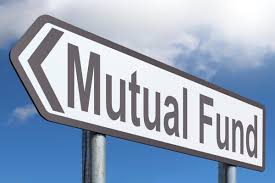 Mutual Funds – A Service by IIFL
>
The app is a one-stop solution for all smart mutual fund India investors who are looking to gain profits from the fluctuating market. It allows you to buy, sell, track, monitor different types of mutual funds and start SIP. You get valuable recommendations, learn about the latest market updates, and get most recent news anytime, anywhere.
The application is available for free on Google PlayStore and Apple AppStore. Further, it allows you to view performance of mutual fund schemes, expert advices from fund managers, and latest industry news.
T>Top Features
span style="font-weight: 400;">Mutual Funds – A Service by IIFL also enables instant trading options for IIFL customers, thereby simplifying trading and tracking of Mutual Fund investments on a mobile platform.  Some of its relevant features are:
Open a Mutual Fund Account

: Just a few simple steps and you can open your mutual fund account with IIFL. The entire process is paperless.

Investing

: You can buy/sell the funds from top asset management companies, choose among different equity oriented, debt oriented, and Hybrid (balanced) mutual fund options, get the complete insights (performance, fund horizon, fund manager, Minimum investment amount etc.) about the fund.

Start SIP

: You can start Systematic Investment Plan with IIFL. You can invest a fixed amount on a mutual fund scheme for long term wealth goals on monthly basis. It will ultimately help in growing your wealth. The entire process is paperless.

Get Expert Recommendations

: You can go to the 'Recommendations' section on the dashboard and buy/sell funds as per the expert recommendations. View the historical performance, charts, details and other insights of the recommended fund.

Track & Monitor

: You can track your investments easily by getting the portfolio insights and statements accompanied by a number of analytical tools. You can add funds to watch list, view investments by asset classes, track annualized returns, ongoing SIPs, and other information.

Tax Savings

: You can invest in Equity Linked Saving Scheme (ELSS) or Tax Saving Mutual Funds to save tax and get exemption (up to 1.5 lakhs) under Income Tax Act 1961 Section 80C.

Smart Savings

: 'Smart Save' is the scheme designed for investment in short to medium term funds and the instruments to provide high liquidity. Your money is invested in 'Reliance Liquid Fund' fetching you higher return than the standard saving accounts. You can redeem your investment anytime online. The minimum balance you have to maintain is Rs.100.

Research

: You can find the scheme information, NAV history, Daily NAVs, Assets under management, Risk ratings and performance of mutual funds, detailed asset allocation across sectors, and more.
What's coming so>What's coming soon?
t-weight: 400;">
The tools like dividend track, SIP calculator, Tax saving calculator, and downloadable statements are yet to be added to this mutual funds app.
The downloadable fund factsheets will be available to this app soon.
The Bottom Line
ight: 400;">Mutual Funds – A Service by IIFL is a free application available on PlayStore and AppStore. If you are looking to invest your money on mutual funds with minimal risk then installing it is a great choice to make. The expert recommendations will help you bid on the right bull and make profit easily.
Website: https://mf.indiainfoline.com
Mobile Application: Android / Apple