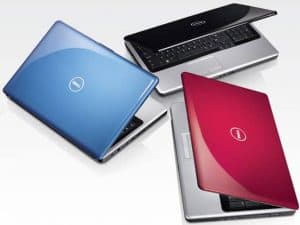 Since it was founded by Michael Dell in 1984 as PC's Limited, Dell Computers are one of the biggest sellers of computer equipment across the world, both to the commercially sector and to the public.Reliability
Although making everything from desktop PCs to servers, Dell laptops are known for their reliability and are worthwhile investments, especially for those who want to cater to their business needs, and the ease of use and the fact that they rarely fail.
Dell gained an excellent reputation for producing well built, reliable machines which were affordable both to individuals and businesses, allowing commercial users to maximise their computing power at an economic price, delivered on a just-in-time basis.
Adaptability of Specification
One of the great strengths of the company has always been that it allows buyers to essentially design their Dell laptop to their own requirements. This means that they can have a machine that reflects the use that it is going to be put to.
If someone needs a high spec machine with plenty of processing power, huge storage space and plenty of system memory to allow for complex software systems, then they can have that. Conversely, for the customer who just needs a basic system that works perfectly to process documents, produce reports and perform other tasks which, though vital, need low-powered equipment to function, then they can have that too.
Economic
In this way, the price can be managed to tally with the customer needs, and not reflect the maker's ability to turn out top-spec impressive machines that aren't actually much practical use day to day.
For this reason, when equipment needs to be replaced, Dell is very often the first option for many previous buyers as well as first time customers.
No firm can function nowadays without some degree of information technology. Whether it is just keeping records and doing admin tasks, or producing complex systems requiring enormous processing power, customers know that Dell produce excellent machinery that will fit their needs and can be bought at an economical price.
This means that with the right Dell laptop, everyone can achieve their maximum productivity and move the business forwards.