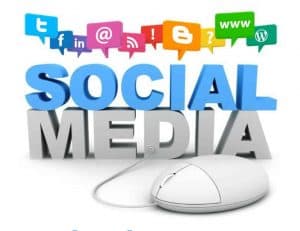 Technology and the Changing Culture of Art
Social media penetrates nearly every part of first world culture, allowing everyday people reach far beyond their normal sphere of influence. For visual artists, social media and the internet, have become the greatest ally in sharing their work with large numbers of people. According to online gallery experts, fine art may have a reputation as an interest of the rich and well-educated, but over the past decade, the Internet has made has made it more accessible to a wider public. The market has actually remained relatively uninterrupted, though it has rapidly changed in how art is marketed, bought, and sold, with people now heading to online retailers as well as traditional galleries.
How Artists Can Use Social Media for Fame
Using social media to quickly gain exposure, becoming a semi-celebrity for either a short or extended period of time can be thought of in terms of marketing. According to Leyl Master Black in an article on Mashable, The hope for most people hold in social media marketing is that by some luck something will go viral, reaching millions of people within a few days.
Optimizing Websites
There's no longer any way to avoid a website and having at least a minimal web presence is crucial to artists. It's not just independent artists that should think about the online world, established artists and galleries with websites already in play should make sure they are optimized for search engines to bring in users. Having places for fans to connect online is the best way to work the art into social media platforms where they will regularly pop up in people's feeds, placing the marketing tools right at artist's fingertips.
Blogging
The written word isn't the only thing that can be blogged and there are droves of visual artists sharing their work via blogs, especially on sites like Tumblr where re-blogging has a mushroom cloud effect on exposure levels. Blogging has also become essential for search engine optimization and for the fan-base building sector. It is a place to show fans the behind-the-scenes of the how, why, where and when a piece was made. Fans love being in the know and this is the opportunity artists have to connect directly.
Maximizing Social Media Presence
Having a Facebook business page is kind of the bare minimum for any artist or gallery, given that it's a free, simple service that gives potential access to around 1 billion people. More than just posting on FB, however, artists can take advantage of many other sites and send out regular Tweets to fan bases. Those working with photography or drawing should highly consider taking advantage of image-based social networks like Instagram and Pinterest. Pins happen to be searchable on Pinterest and artists can even add images to the "Gifts" section to display prices and get some free promotion.
Creating and Running a Virtual Gallery
Getting a gallery up online is an excellent tool for artists to get exposure and sell their pieces. There are lots of sites that offer services for virtual galleries and adding them as part of a social network offers easier marketing than relying solely on a proprietary website. This is also an easy way to advertise events and even host online events with tools like Google Hangouts. According to a Wired article b Nathan Hurst, it all works toward the bottom line of getting work sold whether it is through a curated site or self-run stores like Etsy.