In-house server's often act as the central hub of the office. They supply regular backups of your data, enable employees to access files, and generally servers keep your business ticking in the background. Protecting this information from outside threats should be a major priority for any business. Here are three of the most common causes of data loss.
Malicious Software
Threats like malware, spyware, and viruses are something that everyone using the web should be aware of. You can help to keep your server protected from these kinds of dangers by making sure you're using the latest version of Windows Server Update Services. This can be done by allowing the system to automatically download and install new patches as they become available. For those of you keeping your system offline–which is very common amongst those using their server purely as a file directory–you can still keep it up to date from any threats by installing the latest patches through another server that's also on your network.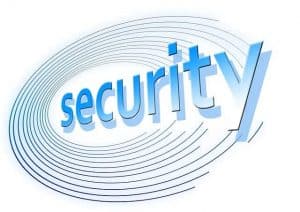 Cyber Attacks
Cyber attacks aren't a piece for Hollywood fiction and the possibility that your business could be targeted is a real possibility. As the old adage goes, sometimes it's best to fight fire with fire. Penetration testing can give you the clearest indication that your security system is up to the task or not. This involves working with a third-party that is specifically trained in exposing the flaws of a security system. However, rather than profiteering on this information illegally, they can instead help you to better understand the strengths and weaknesses of your current solution. The feedback you receive will allow you to implement the proper measures to stop the real thing.
Power Outages
Power outages might seem harmless, but they can actually significantly increase the chance of data loss. Just like the warning message you get for disconnecting a USB device from its connection without properly ejecting it, a sudden loss of power can increase the chance that data stored on a hard drive is corrupted. Once this information is lost, you're left in the hands of specialist data recovery software in order to put the pieces together again. Not only is this a time consuming process, but it can also be a very costly one. Make sure your server is connected to a backup power generator to keep it running in these kinds of situations.
Prevention: Establish a Backup Plan
A backup plan is crucial to your business's data protection strategy this encourages and ensures your data is stored in separate safe locations in case of data loss, cyber-attacks or malicious viruses'. Storing data in an offsite location is another great way to ensue your data is protected in case of a burglary or fire at the office or, a natural disaster. Regularly updating data and frequent periodic testing should also be incorporated into your prevention backup plan.
Your data is one of your most valuable assets as a business. Make sure you're taking the necessary steps to protect it.