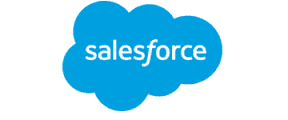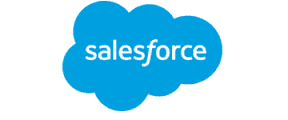 Customizing SalesForce will make this tool easier to use and will help you get the most out of it. SalesForce already provides you with a wide range of functionalities to make your job easier but things are about to get even better thanks to these tips on how to customize SalesForce.
Configuration is the simplest way to customize SalesForce for your organization. Configuration allows you to create customized fields, objects, properties and security settings. Anyone with an administrator access to your SalesForce system can change these settings. Advanced configuration options include making changes to the workflow and to the types of records that can be entered in SalesForce. Configuration should be done with the unique needs of your sales team in mind, especially if you plan on making changes to the workflow.
How To Customize SalesForce To Perfection
If you want to go beyond these customization features, you are going to need to use APEX, the development tool that comes with SalesForce. Adding new functions with APEX requires you to learn a code that resembles Java or to hire a SalesForce expert. APEX can be used to build customized apps that will work as extensions of SalesForce. The possibilities are endless since this customization method is based on writing your own code. Most companies use this approach to create a customized dashboard.
How to customize SalesForce really depends on your unique needs. If configuration and adding new apps is not enough, you have the option of integrating SalesForce with other tools. Integrating is ideal for functionalities that cannot be built into SalesForce with APEX or that would be too complex to function as apps.
For instance, SalesForce can be integrated with an existing email system or an accounting solution. Integration means that data will be seamlessly transferred from SalesForce to the other tools.
SalesForce is very easy to customize but this does not mean you should change everything about this platform. This tool is developed with sales teams in mind and is already packed with helpful features that will help you work more efficiently. You should take the time to explore all the features of your SalesForce platform before deciding to make any changes.
Changes should be introduced gradually. It is also important to assess how helpful each new feature or solution really is, for instance by collecting reports or talking with the employees who use SalesForce on a daily basis.
It is usually best to have an expert help you customize SalesForce. They will be able to recommend solutions that make sense for your organization and to advise you on the best way to customize SalesForce, especially if you are hesitating between using integration or creating a new app for a feature that is missing from SalesForce.
You should definitely look into how to customize SalesForce to get the most out of this tool but should not overdo it or SalesForce might become too complicated to use.. You should look for a SalesForce expert who has extensive knowledge and experience with customizing this platform, preferably for businesses similar to yours.