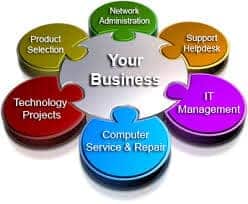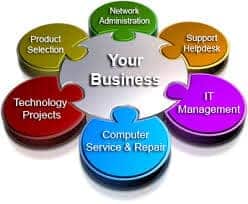 Remember the days when businesses had to rely on "insider information," such as when your go-to mechanic had a buddy in another state who might have the part you need? While having "ins" will never be useless or go out of fashion, luckily technology has made things much simpler. Gone are the days when print catalogues were the only option, favors had to be called in, or you just had to hope for the best. Technology has made finding what you need easier than ever, especially for businesses.
If a customer needs a particular Flame Gard Access Door, a quick Google search can turn up dozens of results from reputable companies around the country. If you're in the business of restoring motorcycles and need a factory part from a 1975 Honda, your favorite website might have what you need. Plus, in an increasingly mobile ready world, it's simple to go on the hunt no matter where you are.
Prepping for mobile readiness
Depending on the business and your industry, there are a myriad of sites to find what you need. However, it's the actual searching that's so demanding. If you provide a service or product in any way, you also need to be ready to dish up what consumers want. This is a two-way street and whether you're looking for something or offering it, you have to keep up with technology. That can be a big challenge.
Mobile readiness means your online presence is easily accessibly from any device or platform. That means responsive design, and ensuring that your online presence looks good on an outdated smartphone or the latest tablet. It also means having a web designer that checks for different browser usage so that your site appears quality in Firefox, IE or Chrome.
Access at your fingertips
Even niche industries have competition, and if a consumer doesn't find your online presence welcoming, they'll simply go elsewhere. You probably wouldn't still use your favorite websites if it was a hassle on your new phone. Even the most loyal customers will get frustrated and look for greener pastures. Technology is supposed to make things easier, but if businesses aren't on top of their online presence, it doesn't always work out that way.
To prepare for mobile readiness, it requires constantly staying on top of SEO best practices, the design of sites in relation to browsers and devices, and actually making use of that data collected. Simply listening to customers is a great way to gauge how your business is presented and pinpoint issues.
Tech add ons
The inclusion of apps is a great way for some businesses to make things easier to find for clients. These don't need to be complex or costly. Of course, good social media management is a great route for many businesses, as long as best practices are followed.
The purpose of technology is to link things together quickly and more easily, so keep that goal in mind. As a business owner, there's no substitution for great customer service even in the digital age. However, technology is helping re-define what that means.