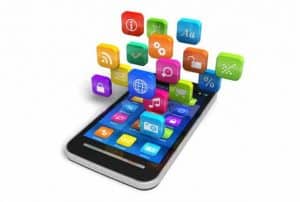 As the Millenial generation grows up and begins to think about big life steps such as the purchase of a home, there is one force driving how they think about and conduct the transaction: technology. Millennials are comfortable with the use of technology in most every step of their lives, and are used to having all relevant information "just a 'click' away," explains this article by Joe Costrino, a real estate agent in Massachusetts. From determining how much house is affordable to finding the house, the Millennial generation is doing it with technology every step of the way.
Searching for Home Listings
Millennials are the generation that is most likely to use the internet to search for home listings. Since so many people in the 20 to 34 year old age group use smart phones, the current listings for any neighborhood are just a click away. This comfort with technology makes it easy for young home buyers to do a quick search while they are driving through a neighborhood that looks like it would appeal to their preferences. Smartphones also alert home buyers the second another home is added to the MLS.
Mortgage and Affordability Calculators
According to this blog at Green Residential, the past tumultuous decade of real estate transactions in the U.S. has lead to many people using smartphones to research how much house they can afford. The Millennial generation may have seen their parents or older siblings get caught in the housing bubble, so they are able to use technology in their favor to select a home that comfortably fits within their finances.
 Getting Directions to Homes
While driving through an unfamiliar neighborhood searching for a home that is for sale, a smart phone can provide you with directions, a map and even a photo of the place you're looking for. This comes in handy when there is a real estate agent already waiting for you to arrive. You can even use your smartphone to get up to the minute traffic updates so you can plan your trip to arrive at the home on time. If you do get lost or are running late, your smartphone will allow you to call the agent and explain your current location.
 Taking Pictures and Researching a Property While Touring
Millennials who are touring more than one home may have a difficult time remembering which place had that great kitchen island and which one had the big front porch. With the technology built into today's smartphones, you can take as many pictures as you want while you're exploring a property. This can also be helpful during the home inspection process. You can use the phone to take photos of the inspector's findings and research the cost of repairs. While at a property that is for sale, you can also use your smartphone to look up the annual property tax assessment and whether or not you'll be paying association fees.