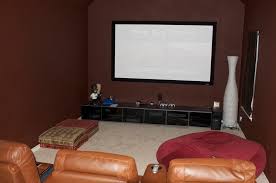 Perhaps it has always been your dream to have your own home theater. Now you finally have the money to buy it. If this is the case, there are a number of things that you will need to do before construction can officially begin. It is very important that you do not rush into a project of this magnitude. Otherwise, there is a very good chance that you will encounter some big problems down the road. One of your most important tasks will be to find a reputable company to handle the installation of your home theater. The following tips will assist you in doing this.
1. Find a home theater installation company that has been doing it for many years.
Installing a home theater system is a very complicated project. Therefore, it is something that not every contractor is capable of doing. You need to find a company that has installed literally dozens of home theaters in the past. This will make it less likely that these people will make a serious mistake that will need to be fixed at a later date. Ideally, you want to have everything done right the first time. This means that experience is the most important quality that you should look for when you are comparing home theater installation companies. Do not hire a company with less than eight years experience. Desert Valley Audio Video is an example of a home theater installation company that has a vast amount of knowledge and experience.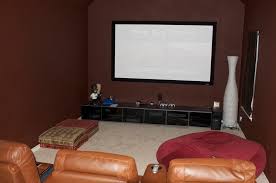 2. Does the company have insurance and a license?
You need to be certain that you are only dealing with licensed and insured individuals. There are a number of reasons for this. First of all, unlicensed contractors might make mistakes because they have not received the training that a person with a license would have received. There are many people who get persuaded to hire a contractor who does not have a license because they will be able to save a little money. However, the extra money you will need to spend on hiring a licensed contractor will be a very solid investment. It is essential for the people you hire to install your home theater to be covered by insurance. This will protect you in the event the people accidentally cause expensive damage to your home. The insurance of the contractor will pay for the repairs to your home that are needed. Be certain that every person on the contractor's team is covered by insurance.
3. You will need to choose the exact size of your home theater.
You will need to carefully plan your home theater so the contractor knows what to build. You will need to determine its square footage. How large should the screen be? You will need to determine the amount of seats you desire. Do you want to have seats that recline? What type of sound system are you interested in? The sound system is a key element that will have a direct impact on your overall enjoyment of the theater.
4. What will the total cost be?
You will need to get estimates from different contractors to compare their prices for installing your home theater. It is in your best interests to contact many contractors. You will then be able to see who will give you the best deal.