When it comes to moving money around these days, the smarter you are about new technology, the better. You don't have to worry about cash anymore. You don't have to worry about checks or cashier's checks or money orders. Now you can just safely rely on the digital realm for all of your financial transfers.
There are global payment frameworks, there is PayPal accounting, there are instant money transfers through third-party applications, and there are hardware and software combinations that help vendors and buyers alike move their money around. At least understanding all of these styles of payment will create more efficient pathways for you to spend and get money.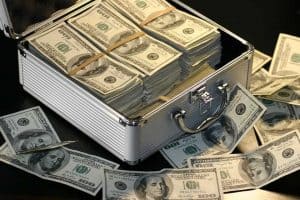 Global Payments
 For more extensive corporate interests, making sure you can get payments on a global level is extremely important. If you have clients that are overseas, or if you're dealing with large transaction amounts, having a safe and secure framework for these types of financial movements is absolutely vital. There are digital footprints on everything these days, so embracing that idea on a global level when it comes to your monetary flow is going to be something that helps you maintain an additional degree of success.
PayPal Accounting
 PayPal was one of the early movers and shakers when it came to digital financial transfers. If you haven't set up a PayPal account for yourself personally or for your business yet, you should do that now. It's free to create accounts, and it creates a very streamlined process by which you can give and get money. PayPal is exceptionally secure and used by vendors all around the world, and so you should feel safe using it from your cell phone, your desktop, or through any other Wi-Fi or cellular service.
Instant Money Transfer By App
 More people are getting into the game as far as instant money transfers go as well. There are instant pay applications you can install on your cell phone, even outside of the PayPal environment, which directly links your phone to your bank account, and from your bank account to someone else's. This is turning into a very convenient way to do everything from making general purchases to splitting restaurant bills.
Hardware and Software Combinations
 There are hardware and software combinations for people who want to use credit cards as a payment focus as well. For example, if you're selling your artwork remotely at a job site, if you have a credit card scanner that you can hook your phone, you can receive instant payments that way. You don't have to have a cash register or complicated equipment anymore. You simply have to figure out which hardware and software combination works the best for your situation.