There are quite a number of free online games that are suitable for girls of different ages. There are many avatar sites for girls and the good thing about them is that most of them are free.All these online games are fun and girls can spend their time playing with a view to achieving that perfect look.Below is a list of the best places to come up with an intriguing girl avatar with the finest fashions .
Frenzoo.com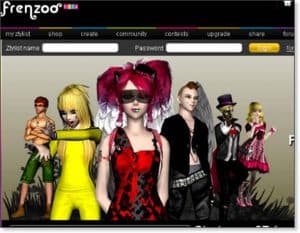 Frenzoo is an online game where you can come up with unique fashions and 3D avatars for free. The game has graphics that allow you to come up with little dances or catwalk poses that are animated. A plugin must be installed but you do not need to reload the browser which is really convenient.This game allows you to come up with 3D hairstyles and fashions; this could be cool dresses, emo looks, swimwear, punk costumes and a lot more.
Frenzoo is most suitable for teenage girls, with the minimum age being 13 years.
GoSupermodel.com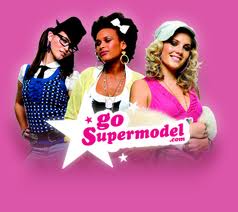 GoSupermodel is a fun and simple game which has been refreshed recently. This online game is created for younger girls. The online game has a theme whereby you play as a designer for a fashion show.
You can also choose to skip the game and just go straight into fashion creation system. This game produces amazing results. The avatars are quite basic but their style is fun and has its unique personality.
The game makes use of Java which works just fine. This game is more suitable for much younger girls.
Stardoll online game
Stardoll is one of the best games where girls can create fashion dress-up and celebrity dolls. Stardoll is fun and easy to use and is used by people from around the world. Stardoll game is in 2D meaning that there is no software that requires downloading and it is also loads very fast. The dolls are not mobile but they are very nicely detailed and there are very many of them.
Shopping is very enjoyable and you can even purchase virtual versions of Vivienne Tam and DKNY items. Apart from just accessorizing and coming up with looks, you can also get involved in plenty of other activities. You can join or create a club, enter competitions, chat or make a lookbook.
You could also try to create fashions though this requires you to part with a fee for you to use the Superstar service. This enables you to save the fashions or sell them to others.
Stardoll is very suitable for girls between 7-11 years.
MissBimbo.com
This is a game that surely lives up to its name. Members get to create their own shop, bimbo and create fashion. You can also purchase diet pills as well as get surgery for breast enlargement for your "bimbo".
The game is very popular with tween girls and has its' own share of humor.
i-dressedup.com
This game is all about dressing up, with a variety of mix-and-match games. The site is properly designed and has plenty of things that you can do. You are at a position to personalize various items when shopping; you could recolor or crop a top. The good thing about this game is that when you start off you can acquire two avatars.
Summary
There are quite a number of free online games that are available for girls. All you have to do is to simply find a good site which suits you.
This is the guest post by Christopher Austin and Train Games 365!