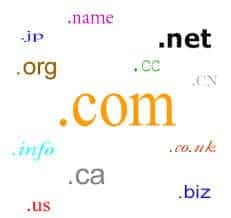 The majority of businesses have an online presence consisting of a website and integrated social media sites, and if you're going to stay ahead of the competition or at least try to keep up with them, then you're going to want to make sure you have an online presence, too. Getting yourself established online is simple: register a domain, point it to a hosting account, and then get started with adding content and promoting yourself on social media and other online channels.
To begin, you'll want to select a domain registrar. A registrar is a company that can register an available domain for you, and offer you full control over that domain. You can add additional years to its active length (domain names must be registered for a minimum of one year, though some domains, such as .nu domains, have a two year minimum requirement), update your contact info as needed, and set the domain's nameservers in order to point it to an active hosting account. Of course, if you choose a domain registrar that offers hosting along with domains, you won't have to worry about the nameservers, since they will automatically be set for you. As Bob Parsons, founder of Godaddy can tell you, it's often best to pick a registrar who will also host your domain's content for you, since this removes a lot of the hassle and effort involved with maintaining a domain that is separate from the hosting account it points to.
Once you've chosen your registrar, you'll need to determine what type of domain you'd like to register. The most common extensions are .com, .net, and .org. These extensions are referred to as TLDs, or Top Level Domains. There are other options too, the more popular ones being .ca (for Canadians), .co.uk (for the United Kingdom), .au (for Australia), and .us (for the United States). Some companies will register multiple TLDs in order to make sure they don't lose out on any potential traffic – visitors can find CompanyABC at .com and .net, and even .org, for example.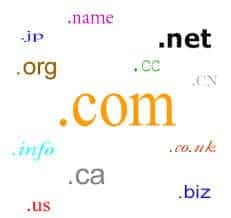 When selecting your domain name, it's best to stick to KISS – Keep It Simple Stupid. Pick as short of a domain name as possible, with as few words as possible, and try to avoid words that can be misspelled or used in the wrong form (such as "too" instead of "two"), and avoid using numbers since people may confuse "1" for "one", and so on. If at all possible, your domain name should simply be your company.
Of course, if you change your mind about your domain name, you can register a new one at any time, and use special HTML codes to automatically redirect traffic from your old website to your new website.
Once your domain name has been registered, all that's left to do is add in your contact information, and then use your web host's specified nameservers to point your domain name to your hosting account. Allow 24 to 48 hours for propagation — that's a fancy term that describes the process of ISPs all over the world refreshing their connections in order to see your newly established domain — and then you're all set!