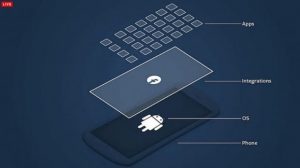 It is definitely not the update that will produce the leap to the Facebook app on the green robot, but waiting to see what's in store the next update of the beta, we are content with the promotion of this version 3.6 release which started today will continue in the next few days .
The improvements are exactly the same as we have already shown the beta when it was published, but, as they say,   :
Delete the photo upload is in progress
I love comments and suggestions on the pages
Some are animated sticker
If you use Facebook Home you can now  control the music from the lock screen
We conclude the article with the classic badge for download, although, as already mentioned, the update may not be available immediately.
Keeping up with friends is faster than ever
.• See what friends are up to
• Share updates, photos and videos
• Get notified when friends like and comment on your posts
• Text, chat and have group conversations
• Play games and use your favorite appsNow you can get early access to the next version of Facebook for Android by becoming a beta tester.Facebook is only available for users age 13 and over.