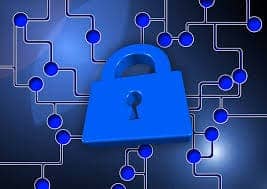 In this digital age where almost everyone depends upon technology, an unsettling new aspect of daily life has arisen. According to studies, cybercrime, including identity theft and cyber terrorism, are among the top fears of Americans. These fears are based on facts. More than 80 percent of U.S. computers have been hacked. NASDAQ and big-name companies have had security breaches that caused huge monetary losses. As the modern fears about cybercrime have risen, so has a focus on combating this digital era delinquency—the field of cyber security.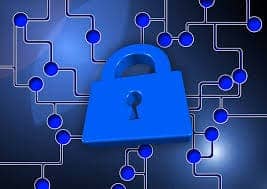 Basics of Cyber Security
The epidemic of computer corruption, including record exposures, identity theft, and the loss of millions of dollars annually has to be curbed, and the field of cyber security is intended to do that. A focus on cyber security, also called information security, might be right for you if you:
Like technology
Want to Impact society positively
Desire financial stability
Work in cyber security is expected to continue expanding for years. As the need for it grows, so will the opportunities. There are several reasons why pursuing a degree in this specialized field could be a good idea.
Job Growth
The U.S. Bureau of Labor Statistics has projected a 37 percent growth rate in cyber security jobs through 2022. This is more than three times the average growth rate of all other occupations in that time period. If you have a degree in this field, you could earn a high salary, as well.
Opportunities Increase with Higher Education Levels
As in many industries, the amount of cyber security jobs open to you increases as your education level rises. A degree program is designed to provide you with technical skills and hands-on experience necessary to protect vital data, investigate data breaches, and develop strategies to keep sensitive data safe.
Advancement Opportunities
Just as education increases job options, so does experience. Getting three to five years of experience working as a cyber security professional can open up higher positions and more opportunities for you in this field. As this field develops, multiple paths may develop as well, giving you more choices of what direction may be best for you.
Cyber Security Degrees
Focusing on earning a degree in the field of cyber security provides not only a vital service that is much in demand but also is an optimistic nod to the future. You can go online to learn more about this career as well as various degree programs such as UAB Online . You can earn both a bachelor's degree and a master's degree either on-campus or online. For example, Maryville offers a masters in cyber security online .
As society becomes increasingly dependent upon technology, the dangers of and opportunities for cybercrime also grow. In addition to the millions of dollars that are stolen, personal information may be exposed. While the Internet is ubiquitous and hard to avoid, having peace of mind may also be difficult. Professionals who know how to combat cybercrime are now an integral component in keeping our culture safe. If you are interested in technology, want to help people, and need financial security, entering a degree program for cyber security may be the right choice for you.