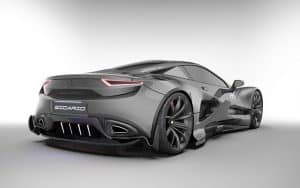 Vehicles are now becoming a home necessity. Not like long ago people viewed cars as a luxury but buying a new car is almost double the price. Therefore, many people are buying a used car because it's much cheaper compared to a new car.
Many automotive have been advising you to buy a used machine because it has more advantages compared to a new one. Used cars are more readily available. You can attest to this, that anywhere you go you will find a stick on a passing vehicle saying that it's for sale, and many car dealers are also selling used cars.
To help you make a wiser decision let's discuss those advantages one by one.
Depreciation
When you buy a new car today, the depreciation rate will be between 15-30% for the first year, and if you decide to remain with that car for three years, the depreciation rate is 50%. Therefore, when you buy a used car that is already three years old, it will not have a big difference between the buying price and the selling price. You will make a bigger loss if you will choose to buy a new one compared to a used machine.
Vehicle history
When you buy a new car, you don't have any history with you concerning the vehicle. It will be your responsibility to write the history from square one, depending on the experience you will have with your car. But when you buy a used car, the new and used cars for sale will present everything they know concerning the machine that you are about to buy. Therefore, you know what to change and how to handle the vehicle.
Lower insurance rate
One of the biggest factors that is considered while paying the insurance covers is the price of the car you are about to insure. If you buy a low-cost vehicle, you will pay a relatively lower insurance rate, but if you buy a vehicle worthy of a lot of dollars, they expect you to pay more dollars for all your insurance covers.
Save your dollars
When buying your car search for a machine that will serve your purpose and that all you need. You don't have to spend a lot of money to prove to your friends that you can buy a new car from the shop. There is no reason for spending almost a double price, and the car you will purchase will serve you the same purpose. When you buy a used car, you can end up buying a better one than what you had in mind.
Pre-owners are certified
Many of the previous owners will certify their cars before selling them, meaning they are selling genuine and want to make that sale as first as possible. If you get a deal that has a ready warrant, you will make the right decision. That assures you that the car is safe, you will have enough peace of mind.
The gap in price and maintenance cost keeps on increasing join new and used cars for sale and get the best machine your heart desires.