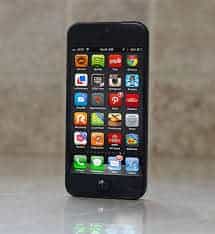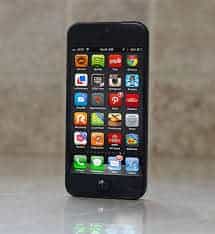 Imaging and playing with those snapped images is quite a regular practice for any smartphone users. And, if you are an iPhone user, then this is a bit more exciting for you. Looking at the mania of photo editing works there are thousands of applications being made available these days. However, you don't baffle on this matter to pick the best one, hence we have come up with a compilation with some fine recommendations for best photo editing apps .
It can be helpful really. Even with the phone, you may try marketing stuff as well. There are many ways you can do this like mobile ads or ringless voicemail. There are many ringless voicemail benefits that you can enjoy like without ringing passing your message, less cost, and many more.
Snapseed
Snapseed is one of the most efficient tools for photo editing works.  There is excellent facility to perform various tweaks in terms of colour pattern, contrast, size, etc. The complete tweaked output can be made fit, or you can go for any selective portion of it as well through its Selective Adjustment tool. There is a plethora of options to add effects like frames, tilt-shift effect, etc. You can add multiple effects one on other at a single picture as well.
It has a great interface that allows altering the intensity of the effects just through touch. The best part above all is that you can download it for free.
Pro Camera or Pro Camera 7
A perfect lightening arrangement is pretty crucial for a flawless photography. However, it is quite tricky to take all parameters in to account and deliver the best outcome. On this context, Pro Camera/Pro Camera 7 can be a nice tool that facilitates best control over your focus. There remains option for setting focus through special icon. You do have the best control till the perfect moment appears for snapping.
Additionally, there are various image editing specs available with it as well. It comes with the option for you to pick the aspect ratio and going with live exposure settings.
Camera+
Camera+ is another fine option for you on this regard; it comes with distinct focus options. However, the exposure lock is quite a useful spec with the product. The application comes with one of the most effective and rich editing tools.
The editing part has been sectioned distinctly for cropping, filtration, resizing and other aspects. Each part of the editing also has many options to pick from.
You can automate the exposure and colouring pattern looking at the surrounding environment. There are different types of slider tweak arrangements available for brightness, and rotation patterns.
Photoshop Express
Going for Photoshop with each click has become an addictive practice these days. The application comes with nice editing options. It is one of the most user-friendly application suitable especially for the beginners. There is a fundamental filtering and adjustment set of arrangement. In addition, the user can go for more options along with the app. There are specific tools available for framing, cropping, and other works.
Noir Photo
Giving a picture with the monochrome look is trending these days. Though you may go for photoshops on this regard, but Noir Photo is a fantastic tool for the iPhone photographers. The best part is its user-friendly nature. You can apply ecstatic look to a snap through specific lightening patterns so that the crucial parts are highlighted in best way. You just need to pick a preset vignette pattern and put the vignette over the zones you want to highlight.
Author: Evelynis a passionate blogger and technology has been her niche. You can find her experience shared at the site essayjedi.com. Blogging apart, she is crazy for superhero flicks.