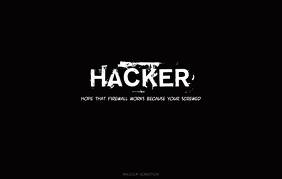 One of the more interesting developments in home building and home appliances is the concept of making them "smart" — creating an entire network of connected devices within the home so they can interact with one another and be controlled from afar.
We're not just talking about the obvious suspects like Internet-connected TVs, but everything from refrigerators to thermostats. Yes, thermostats. Google just purchased smart-thermostat maker Nest Labs for $3.2 billion, which indicates how lucrative this new sector in the home market is, and will be.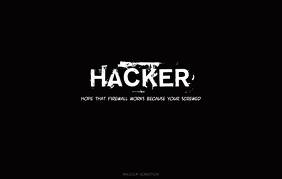 There's an app for that
We all know the sinking feeling that comes when we worry over whether we locked the door, or remembered to turn the oven off. It can nag at us for the entire time we spend away from our home.
Now, however, imagine having an app installed on your smartphone that's connected to your home network. Through it, you can see and turn on or off your lights, television, and appliances as needed; see whether the doors are locked; and even open and close the garage door.
Sounds great, right? However, the ease and convenience that are made possible by makeing your devices remotely accessible also makes them vulnerable to security compromises.
Such a possibility was famously demonstrated by a Forbes writer last year. In a piece entitled "When 'Smart Homes' Get Hacked: I Haunted A Complete Stranger's House Via The Internet," writer and editor Kashmir Hill detailed how she was able to gain control over someone's home thousands of miles away with nothing but her computer.
She then had a conversation with the stunned victim on the phone, while demonstrating her ability to manipulate his lights and various other functions of his home at will.
When home appliances go rogue
At a Black Hat Security conference last year in Las Vegas, two experts with Trustwave presented their findings during a presentation entitled Home Invasion 2.0. What their talk revealed was that the security networks of smart homes were often weak or lacking; the security experts described them as "pretty poor" overall.
"Connecting things to a network opens up a whole range of vectors of attack, and when you are talking door locks, garage doors, and alarm controls it gets scary," said Daniel Crowley, one of the presenters. Crowley is a managing consultant and researcher at Trustwave.
But it's not just your personal security that could be at stake. Hackers also have the ability to take control of any device that's connected to the Internet and add it to their botnet — a collection of compromised devices that can be used to send out spam or launch attacks on websites.
Yes, your Internet-connected refrigerator could go rogue on you.
Security firm Proofpoint found that more than 100,000 smart appliances had been hacked and used to send out 750,000 emails over a period of just two weeks. Among the compromised devices were routers, televisions, and refrigerators.
Global "smart" homes to mushroom by 2020
Existing security concerns aside, smart homes are slated to be a $35 billion global enterprise by 2020. Their development will be spurred on by government regulations, rising energy costs, and environmental concerns.
North America is expected to account for more than one-third of the global smart-home business at $12.4 billion, with such structures expected to prove especially popular in upscale neighborhoods such as Vancouver's West End and New York's Chelsea.
Along with that, smart home security is also projected to blossom into a $6 billion industry, as the need for more advanced and robust security grows. They'll have a lot to look out for and protect, too: research firm Gartner estimates there will be more than 30 billion Internet-connected devices by the time 2020 rolls around, which represents a pretty dramatic hike from just 2.5 billion in 2009.