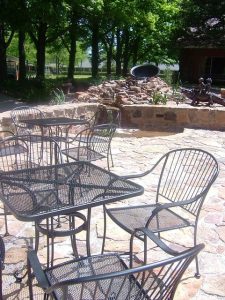 Technology has found its way into almost every part of a person's daily life today. Most people would not be able to go even a few hours without using technology. Because of these new realities, it is no surprise that incorporating technology into the backyard plans is the most popular new trend.
There are a lot of great ways to incorporate technology into the backyard. These ideas can not only make the space more practical to use, but also help everyone enjoy the space more all summer long. Here are six technology upgrades for the backyard.
TV and internet connection
Losing internet connection or missing even a second of their favorite TV show can be torcher for many people. Maintaining internet and TV service connection in the backyard is the perfect solution to this. Anyone can use Directspecials.com Service to ensure that their outdoor space is always connected.
A higher efficiency pump for the pool
Many people who have a backyard pool will find that it is not only expensive to maintain, but also wastes a lot of energy in the process. This year, home owners can make having a pool in their yard not only less expensive, but also more energy efficient. Every family can add a high efficiency pump to their pool to keep it running normally while using a fraction of the energy.
A food prep station
Eating outside is normally a big hassle for many families. From fighting off the bugs to keeping the food the right temperature, there seems to always be a slew of issues with eating outside. Having a food prep station with all the essential tools can solve a lot of these issues. Food prep stations that include refrigerators with food cooling sections and a beverage cooler can help any family have the most pleasant time eating in their backyard.
An evaporative cooler
Keeping the backyard cool in the summer always seems like a lost cause. Many families will set up fans, but they only seem to blow hot air around. Instead, home owners can use an evaporative cooler that takes a new approach to cooling the area. These coolers pull hot air in and use a wet filter to cool the air that it pushes out. This can help keep the backyard cool on even the hottest summer days.
Unique accent lighting
Lighting up the backyard is always fun for home owners. There is less rules as to what lighting should look like or how it should function in the backyard, so there is a lot more room for creativity when choosing lighting options. Home owners can choose anything from traditional string lights to a series of torches.
An automatic heating system
During the night or in between seasons, many families head inside and avoid their outdoor spaces. To get more use from the backyard all year long and all day long, home owners can install automatic heaters that will keep the area at a comfortable temperature.