For hunters, the thrill of waiting silently in the woods for the perfect prey is great, but you can't always be outdoors. Your hunting trips may be few and far between because of work or family obligations.
When you're unable to head out for a hunt, bring hunting indoors. Thanks to technology, there are a variety of apps that every hunter will love. You can prepare for hunting trips and make them more effective once you're in the wild. Here are some of the most highly recommended.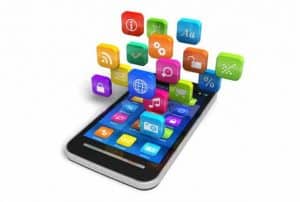 Hunt Predictor Hunting Times
When you get a chance to go hunting, you want to make sure you'll actually spot your prey. Hunt Predictor Hunting Times is an app for both iOS and Android that will tell you the best times for hunting deer, turkey, and waterfowl. It's free, and will give you predictions on both time and location for your favorite game.
Primos Hunting Calls
On those days when game aren't naturally showing up, bring them to you with Primos that simulates more than 20 hunting calls. You can attract hogs, deer, elk, turkey, duck, and more. This app is only available for iOS, but you can download a similar version for both Android and iOS called iHunt Calls.
Ballistic: Advanced Edition
You have your optics, stands, and other accessories to aid your hunting excursion, but it's not always clear exactly how to use everything together. Ballistic: Advanced Edition for iOS offers an accurate ballistic calculator and range companion tool so that you can predict how to take the best shot. It's extremely useful if you forgot something and need to make do with what you have.
Trimble Outdoors GPS
The Trimble Outdoors GPS map app is recommended for hunters because it offers more specific topographic maps than a typical map application has. It will show things like forest roads, public lands, hunting boundaries, and more so that you can stay on the right track the whole time. It also has the ability to track your trips so you can revisit certain areas if you wish.
PointHunter
Don't miss a single deadline for hunting tags, applications, and drawings with PointHunter. It will automatically email you when a deadline is nearing so that you can get all the right paperwork in on time. Nothing ruins a hunting trip faster than failing to get the right legalities in order.
ScoutLook Weather
You know better than anyone that a simple rainstorm or bad weather day can ruin any hunting trip. A good weather app that's specifically made for outdoorsman like ScoutLook Weather is exactly what you need.
It will show detailed weather information about your exact location. It can also catalog things like solunar times, wind mapping, hourly barometric changes, and logbook features that will help you better track your game.
Spend your days before your next hunting trip looking through the many apps available to improve your hunting experience!