How Is your side hustle working for you? Are you using your spare time and knowledge to make a little bit of extra money on the side? If you aren't, it might be time to learn a little bit more about how modern technology can turn your extra time and some basic computer skills into that extra income that you've always wanted.
Five ways, in particular, to make this happen include using survey sites and apps, working with content generation, hunting for jobs online, utilizing advertising space if you run a website, and working from home on your normal job, but with extra flexibility.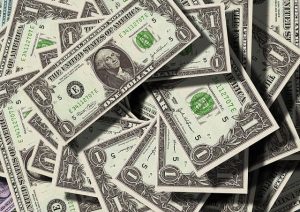 Survey Sites and Apps
If you've got some spare minutes, you can earn some cash with your computer or mobile devices. And one of the simplest, most automatic ways to make this happen is by installing survey apps on your phone. Because so much of the process is automated after you get set up, really all you have to do is focus on which kinds of surveys make you the most money, and tinker with them in the background when you've got some time to spare.
Content Generation
An interesting to way to make money online using some contemporary technology is to get into the content generation business. You can research a topic and then write about it for various website and blogs, and depending on your experience and the quality of your work, you can get paid a pretty significant amount of money for your research and output. Different employers have different expectations, so it's important to shop around in that regard, but a good gig can land you a potentially permanent position.
Online Job Hunting
Especially when it comes to tech writing, looking for jobs online can be very lucrative as well. If you have a decent online resume, you can figure out how to leverage that to your advantage to make some money as well. There are plenty of opportunities to do things like database work, or even just the organizing of someone else's records, and get paid a good amount for it.
Utilizing Advertising Space
If you've already got a website up, you can always use the updated Google AdSense program to make some scratch as well. It's free to set up, and by just inserting some code into your site, you can generate some income based on your traffic levels.
Working From Home
Chances are pretty likely that whatever you do at your place of employment, you can do something to further your working hours by working from home at a computer. This is becoming increasingly common, and gives way more flexibility to the people who are willing to take this step to use technology to their advantage.