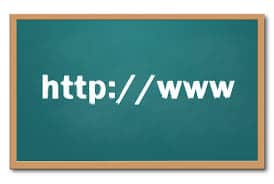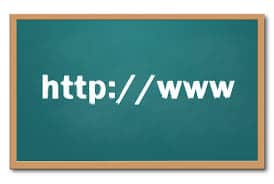 Many small businesses believe that you can just simply build a website and the leads will keep rolling in on their own accord. So they hire designers, coders, and SEO experts to build the website, expecting the customers to start lining up. But then it doesn't happen. If this sounds like your business—if you're not growing as you expected, you haven't seen a return on your website investment, and your website is instead costing you money, it's time to make a change. These five changes will help you start seeing an immediate return on your website investment.
1. Update Your Design
Content may be king, but if your design isn't what it should be, then nobody is going to read your content. There are two design-related reasons website perform poorly.
It is too difficult to view. You may love a fire-engine red background with bold black text, but your viewers don't. Not only is it off putting, it's nearly impossible to read. Less is more when it comes to design and color. Always opt for a simpler design so the audience is drawn in and can find things easily. And make sure the color pallet ties into your branding.
It loads slowly. Your website with its beautiful graphics may look fantastic, but if the design means slow load times, visitors may get frustrated and leave. Often you can speed up your load times simply by cleaning up the code and/or by working with your hosting company to get a package with faster speeded. A web designer/developer can help you with both of those things. That being said, those looking for a professional service to take over this aspect of their website can find competent and experienced web design in melbourne to help put them on the path to success .
2. Implement SEO and Track Metrics
Optimizing your websites for search engines will help you appear at the top of search results (so that your customers can find you). SEO is a constantly changing thing, so you need to work with a professional and highly experienced SEO expert who can help with the right keyword combinations, submit your website to online directories, and tweak all the content on your website so it is SEO-friendly.
A key component of a successful SEO strategy is tracking performance. You can do this yourself by signing up for Google Analytics, or hire your SEO expert to do it. By looking at your metrics, you can analyze what is blocking conversions and adjust.
3. Insert a Call to Action
Your customers want to know what you want them to do. Don't be afraid to put a call to action on every page! A call to action instructs visitors on the next steps they need to take—whether it's calling you, trying a demo, or adding an item to their cart. You also want to make sure they can easily figure out how to contact you with any questions and where to go to learn more about you. All of this builds their confidence and guides them through your sales process.
4. Include Social Media Links
What is the best way for your site visitors to become customers? By building a relationship with you, and that means being able to interact and communicate with you on social media. When you include social media links on your website, you give site visitors the option to get to know your business better. More and more, people expect to have conversations with you on social media—from customer service issues to questions they have about your business. They will also be able to share your posts and enhance your online presence.
5. Optimize for Mobile
Did you know that 60% of people access the Internet from mobile devices? And that 83% of consumers are planning to purchase a mobile device this year? With numbers like that, you need to make sure your website is optimized for mobile platforms as well. When you revamp your design (step 1), design it to be mobile friendly. Offer users both versions of your website by having responsive web design, which shows the correct version of your website depending on what device they're using to access it.
Your website requires consistent optimization both of its design and it's SEO to remain current, valuable and accessible. The more consistently you invest into your website the more you can ensure you'll be found online and your website will convert well. It's no longer just enough to build a website and leave it alone; you need to keep its momentum going to ensure you achieve real return on your investment.
This article was contributed by Magicdust, a full service digital agency providing businesses with web development, ecommerce solutions, online marketing services and web design Sydneyand Australia wide.