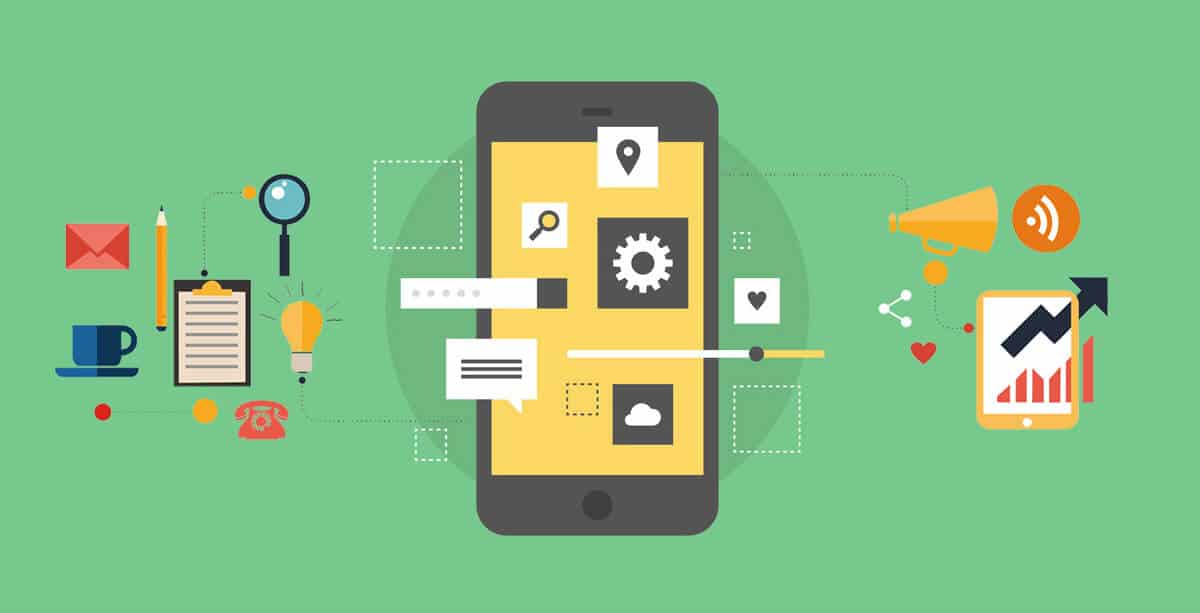 Have you considered hiring mobile strategy consulting services? Mobile applications have become essential for the success of businesses, having a large influence on the impression they leave to customers. 
Nevertheless, a large number of apps are deleted immediately after users download them because of their poor interface and low functionality. Mobile strategy consultants provide support from the phase of technical development to that of strategic planning. They employ marketing analysis, competitor analysis, and user persona analysis in the creation of a successful strategy. 
Read more about the benefits of hiring such consulting services.
Strategic consultation
Mobile app development projects need to be strategized at the beginning to prevent common problems like insufficient functionality, poor interface design, optimization issues, etc. Mobile strategy consultants strive to understand the needs of clients, which is essential for developing functional concepts. In the process of strategic consultation, consultants explain the three types of mobile applications.
For instance, native apps are designed for a single operating system or platform, meaning you cannot use a Blackberry app on Android phones. Various programming languages are used in the process of coding, such as C++, Objective C, Java, Python, React, etc. The singular focus of native applications makes them quicker and better performing, thus providing users with an optimized customer experience. Click here to learn more about the features of Java and the differences between this language and the other programming languages. 
Moreover, the direct connection to the hardware helps native apps access different device features like camera roll, Bluetooth, phonebook contacts, etc. On the negative side, efforts have to be duplicated for different platforms, which means a single code cannot be used for dissimilar platforms. Additionally, every time the app has to be updated, the user is supposed to download the new version, thus taking up significant storage space. 
Hybrid mobile apps share the features of native and hybrid applications, which can be installed on devices like the former but accessed via web browsers like the latter. They have a responsive design, fast performance, and home screen icon, which makes them similar to native applications. The HTML programming language is used in the development of hybrid apps, as well as some other web technologies like Swift, Objective C, Ionic, etc. 
Furthermore, hybrid applications are popular for their quickness and economic character. They load quickly, which makes them perfect for countries where internet connections are slow. Due to the use of a single code, there is no substantial need for code maintenance.
Ultimately, progressive web apps can be used as mobile applications on the phones of users or accessed via a browser.  The largest part of mobile strategy consulting experts guides clients through the process of choosing a type of application. By opting for a progressive app, businesses can reach two types of audiences. They can be created by using an identical language like that used with other apps. 
Mobile strategy consultants help companies choose the best type at the beginning of the project. After listening to the requirements of clients, these teams spend some time understanding their needs and developing a concept accordingly. 
Better accessibility
Another benefit of hiring mobile consulting services is increasing business accessibility. Mobile applications allow businesses to send notifications to customers about their new products and services. This sort of communication helps companies build a relationship with consumers, which leads to the development of a customer base and loyalty. 
For instance, businesses can use mobile apps to offer discounts to old customers. This strategy is all about creating a direct marketing channel between consumers and businesses, enabling effective and direct communication. Companies can send in-app notifications to customers, which carry relevant information. These notifications increase brand loyalty by helping customers get attached more easily. 
Increased brand awareness
Investing in mobile strategy consulting services is an excellent way of increasing brand awareness. The team of designers, developers, and consultants will help you create an informative, functional, and stylish app, which customers are expected to love. It's an effective way of building recognition and awareness. Visit this site, https://www.smallbusinessbonfire.com/build-strong-brand-business-success/, for some useful tips about creating a strong brand for business success.
The best way to build brand awareness by making customers familiar with your services and products. This sort of involvement is best done via a mobile application, which helps individuals get to know your services and products. It takes at least twenty times for individuals to see or hear about a particular brand in order to notice it. 
High scalability
High scalability is another benefit of hiring mobile strategy consulting services. When a business grows, apps are usually incapable of handling the load. Nevertheless, custom-built applications are scalable, which means they can be scaled up whenever necessary. In the course of building such applications, developers keep the necessary parameters in mind to ensure high scalability. 
Retail experience transformation
Mobile consulting services are of great importance to retailers, as they can help them transform the retail experience. Consultants help businesses meet the expectations of their customers. Some businesses are built predominantly on such apps, which provide overhead costs reduction that is normal for brick-and-mortar establishments. The development of a digital model is vital for cutting in-store costs and improving profitability. 
A final note
Mobile applications are the present and future of business success. 
Investing in consulting services is the best decision companies can make to grow as expected!