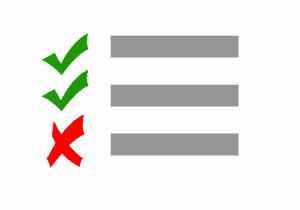 Every business owner knows that for their business to be successful they have to sell a product or service. For businesses selling physical products, poor inventory management can derail them very quickly. Since it is so important, businesses should put the right inventory management processes in place to ensure healthy stock levels and maintain tight inventory control. Below you will find four inventory management tips to help you achieve both while ensuring profitability.
Keep Your Warehouse Well Organized
A poorly managed warehouse introduces inventory management inefficiencies. Such a warehouse makes it hard to do proper inventory counts which helps you know how much of a particular product you physically have in stock. Keeping your warehouse organized helps you avoid slow shipment times, costly management mistakes and difficulties synchronizing sale and inventory data. You could try color-coding the shelves, setting staging areas for different products, and ensuring all parts of the warehouse are accessible.
To save Space check fork extensions
Audit Your Inventory Regularly
Some businesses do a comprehensive inventory audit about once a year. Others do so daily, weekly, or monthly. Daily spot checks for the products that move the most volume are not unusual in many businesses. Regardless of how or how frequently you do it, auditing your inventory is important as it helps you confirm the inventory you have and to ensure it aligns with what you think you have in stock.
Doing inventory audits is great, but what is important is ensuring that the audit is accurate. Pen and paper might have been what businesses used in the past, but it is now better to use the more efficient barcode scanning software. The software is much more accurate and stores your inventory count so that you have a single source of all the inventory data you need.
Analyze Your Suppliers
While the performance of your suppliers is out of your control, it can interfere with your ability to manage your stock efficiently. A supplier who is habitually late for pickups and deliveries can cause issues with orders thus affecting your ability to not only manage your inventory but also serve your customers.
Analyzing your suppliers is all part of a bigger supply management plan where you try to optimize the supply of materials to you and your products to your customers. A bottleneck in your supply chain, such as with the late supplier, will cause a cascading domino effect that impacts many, if not all, parts of your business.
Please Check here for ultra precision scales
Liquidate Excess Inventory
Inventory storage and warehousing are expensive. You should try as much as you can to only have the products you need in storage, plus a small amount of safety stock in case there is an unprecedented demand for one of your products.
Liquidating excess stock means you have less inventory to think about and manage which makes it easier to do so. Here, a sales audit can greatly help you to know which products are moving and thus should be in inventory, and which can be classified as dead stock and thus need liquidating.
For a business to ensure efficiency in its operations, it must look into streamlining operational areas like inventory management. A business that cannot efficiently manage its inventory will have a hard time serving its customer, knowing what to order, or thwarting threats like employee theft.