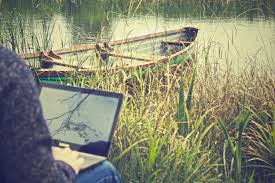 Working remotely whether you are the boss or the employee is a great perk, but working remotely also can have you feeling a little out of touch with what is going on in the day to day operations at the office with customers and colleagues.  With technology though, it can be a lot easier to stay in touch while you are working either at home, or on a business trip and touch base with what is happening in the office.  Here are 3 tech tools that make working from home a little easier than it used to be.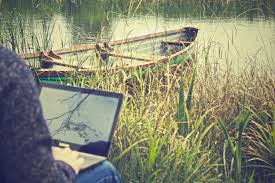 Google Drive
Google Drive is perfect for any professional, but especially for those who work remotely either full-time or part-time.  Google Drive offers cloud storage service that is especially convenient for those who need to share files and other documents with multiple sources who can then read, edit, and easily give feedback concerning your work. There are many perks to using this tech tool when you work remotely, but the biggest perks are that it is insanely inexpensive and that it is a safe place for file storage as you will never lose any of this information if your Mac or PC crashes since it is linked to your email.
Phone Apps
One of the best tech tools we all have access to is our phones and the endless apps that make our lives so much easier.  The same holds true for several apps that make working remotely that much easier.  Apps like Slack and Trello have great reviews, loyal users and are perfect for being more clear on communication while working remotely and provides access to invaluable project management tools. Sites like pcmag.com, regularly review tech apps such as Slack, which just last month gave it an excellent review.
Video Conferencing
Sometimes e-mails just don't cut it when it comes to communicating to your other work colleagues when working remotely.  Written communication can be great via email, but sometimes the best way to communicate or brainstorm ideas for a project is face to face video conferencing with one or several other co-workers. Huge companies like Visa, UPS and the FDA utilize tech services that pride themselves on using tech innovations like video conferencing.
Let's face the fact that working remotely is a great perk to living in the 21st century. With the help of working with cloud storage services like Google Drive, phone apps that make project management and communication easier, and video conferencing to communicate face to face when need be, working remotely while using these tech tools and not being chained to an office in a conventional 9 to 5 setting can give you more freedom and opportunities to work.