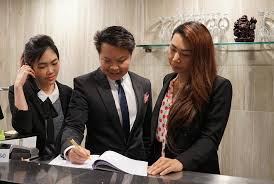 A hospitality business, like any business, must change with the times by incorporating the latest technological innovations. Today's competition is even stiffer than before, as people are now able to search for hotels online or on social media. Moreover, even people who don't own hotels are able to rent out their small properties to guests from all over the world–all because they utilize technology.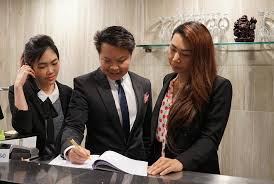 As a hotelier, the last thing you want is to get stuck under the shadow of your competitors. Instead, you should use technology to your advantage so you can cut costs and boost profitability.
Now, you may be asking yourself, "What should I do to further my own success?"
There is no single answer, but there are many opportunities. The key is finding which ones are most effective. After all, there are so many choices but so little time.
To get you started, here are two easy technology upgrades that are quick and easy to implement:
Go Online
Building online visibility could not be any easier. Now, more than ever, it is easier for customers to connect to businesses–and they can do so with just a touch of a button. Social media has made sure that businesses who are in on it are bound to gain a larger following. There are many successful and prestigious hotels around the world that maintain pages on social media.
Creating a page or account on social media could not be simpler. A concise description of what your services, high resolution photos of your amenities, and most importantly, gleaming reviews from customers are really all you need to get going. In fact, social media can be a great way to bump up your marketing.
In addition to the marketing campaigns you already have, you can benefit from customer created content posted on social media sites (i.e. when they post pictures or give reviews).
The benefits of a hotel maintaining a social media page are almost endless!
Reduce Utility Usage, Increase Productivity
Paying energy, water, and utility bills can suck the life out of your business. And what for? A lot of these things are easy to avoid, especially when it comes to washing, drying, and preparing laundry.
Want an easy solution? Invest in a smart-controlled coin operated washer or dryer.
Digital products like these are far more efficient and flexible than their analog counterparts. Rather than blow wads of cash on laundry cost, invest in machines that optimize quality while minimizing your overhead.
Not sure where to look?
Companies like Continental Girbau produce laundromat equipment that efficiently save water and energy without sacrificing performance. In fact, these machines work much better than traditional washers and dryers.
In Conclusion
With technology, your hotel business can flourish and soar to new heights. All it takes is a few small upgrades and you're good to go. Now, these changes may seem insignificant but can have a huge impact over the long run.
Run your business like a professional. Take technology to heart and learn to use it to your advantage!